Michael and Me ( chapter 8)
May 19, 2010
I didn't know how it would work but I knew that I would find a way. I was in love with him and he was in love with me. We were together and we always would be. There was no way that I would ever let anything get in the way. For the next two weeks I went through at least 10 interviews and I was followed home and continuously asked questions. I was beginning to learn how to deal with it and I knew how to answer the questions without being bombarded with even more questions. On a Monday, Alex and I went to a red carpet affair and we met with a few other up and coming bands that Alex had grown up with. There were fans surrounding us screaming our names. I was becoming famous just because I was Alex's girlfriend. I liked it but at times it was a little bit annoying and overwhelming.

That day, I got to meet the band Avenged Sevenfold. I felt like I was going to die. Apparently Alex had known them when he was younger and they would hang out with him on occasion. I didn't know how I was supposed to react. I tried to act like it was no big deal but when I got a hug from M. Shadows. I started to blush uncontrollably and I didn't know what to do, so I screamed and started laughing. That was one of the best days of my life. I will never forget it. Afterwards, we went to an after party. I got to meet Usher and even Beyonce. I got autographs and made lunch dates with them. Alex and I had a fantastic time. Alex didn't know how to comfort me. I felt awkward and out of place. I wasn't used to the publicity like he was. I was a loner in his world.

On the 26th of July, Alex asked me to marry him. I said yes and had no doubt in my mind that we were going to be the best fight free couple ever. I was wrong. We occasionally had a few arguments about me not being able to handle the stress. Everything seemed to revolve around him. I was always to blame. It was always my fault. He never abused me but occasionally I thought that he was going to hit me. But he never did. I married him two months later. It was supposed to be a private occasion, but the paparazzi don't care and they would do anything for a good story.

A month later I began my singing career. Alex helped me to start my own album and taught me everything that I needed to know to please my fans. It was crazy but I managed to learn everything and please everyone most of the time.





TBC ( To Be Continued) . . .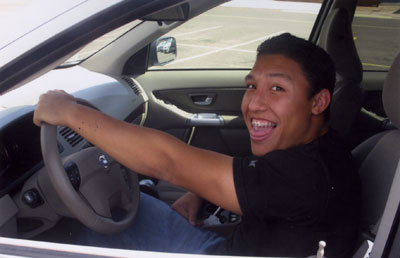 © John H., Phoenix, AZ