Empty Thoughts
May 14, 2010
I looked at Kari and gave her a sweet sad smile. She didn't need to see this. She nodded, an honest concern in her eyes. I loved her and hated her all in one moment.

I turned to Ashe. "Tell him I don't want him here as a friend." It was barely a whisper. She squeezed my hand and nodded. "But, please, don't say it front of her," I said as she reached for the door handle. She paused and sighed before she opened the door. I couldn't see or hear anything after that.

After a few minutes I got up and stood at the window. I had a full view of the hospital parking lot. There was his truck, right there, in the front, closest to the door.
I don't remember my empty thoughts as I watched him burst out of the hospital doors. He crossed the entrance lane without even looking and an angry driver honked his horn. He didn't seem to notice or care as he ran and kicked his truck tire in frustration. Kari apologized to the driver and rushed after him.
He stood there, his face in his hands and his back to me. Kari hesitated before she wrapped her arms around him. I watched his shoulders heave from the sobs I would never hear but will have always caused. My heart couldn't go out to him anymore that it already had since it was something he carried with him in his pocket.

Ashe came into the room and quietly held me.

No, I don't remember what my thoughts were, but I remember what I felt as he and I both cried because of one another.
Neither one of us leaned into the person who held us.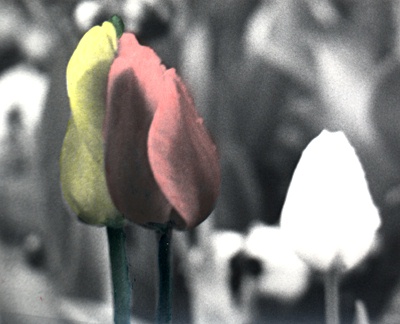 © Matt B.,Highland Village, TX