A tough crasher.
May 26, 2010
15, fall in love easy. That would be me. Im Kirsi. I should probably tell you about myself before I go into my story. Well, I have short brown hair with swoopy bangs. Bright green eyes with swirls of yellow. I think of myself as a preppy dresser but I hate preps. Ironic. When you see me I A.L.W.A.Y.S smile. Im good at hiding my emotions most times. Ohkay well lets go into our story.
Love is a wonderful feeling isnt it? There was a boy. He was gorgeous to me. He always knew how to make me smile and was fantastic at making me laugh. He was a skater type boy. Yah know, the whole skinny jeans, band shirts, and ripped up shoes. I guess that's the type of guy I liked. Well I saw him all the time but it never occurred to me to talk to him. It was a Saturday…I had detention. Well W.E. had detention. I didn't quite talk to him then. I went to my aunt's house then. I got online and I figured to see if I could find him. I did. We started talking and it was very enjoyable. He logged off, I did soon after. I went on the next day and we talked for H.O.U.R.S. I loved it. He was so kind and sweet. He logged off because I had to go. I went to school that Monday and I saw him and we smiled at eachother. We talked a little after school. Tuesday we said hi. Barely talked after school. That's When It Happened Though.
I asked him to hang out with me at our high school carnival and he said, "Maybee." He then logged off. I did also soon after. I came home from hanging with my friend and went online. I decided to see if he was online and it didn't look like he was. I checked my top friends and he wasn't on there anymore. I thought, "Oopes. I guess I made a mistake." I went to change it to find he wasn't there. So I looked for him and he was online…wasn't on my list.
I cryed. I cutt. I ranted. I hated. I cryed. I dreamed it was a misunderstanding. It wasn't.
I fell..Hard.
Now I cant get back up.
I feel badly broken and nobody will help me back up.
Im a tough crasher……………….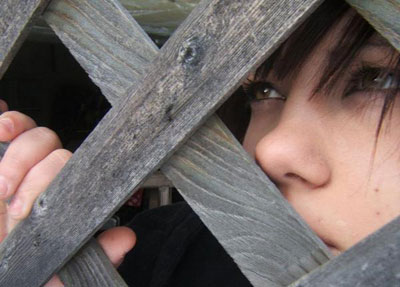 © Krystal B., Bloomingdale, IL