Tristan and Beth
May 16, 2010
Beth:

"Its just...." I swallow, "It hurts so much, Tristan." My voice is more vulnerable than I want it to be, breakable.

His arms encircle me tighter. "It's going to be okay, Beth," he says softly. His moon-ish eyes stare into mine, scorching my soul, a mix of dark and light. I look away. The moment is too intense.

The ground is my go-to. I fix my eyes on it. "You're going to be okay," he repeats, holding me close.

My mind wanders back to that night. The night everything went wrong.

You expect to feel safe in this world. Sure, there are certain areas of town that may seem shadier than others, but some places just exude security. A library, a school.. Others may no be totally safe, but you still get some degree of it. A parade, a concert...

I remember the night. It was cool outside, but under the roof, it was muggy mixture of sweat. It was a big concert. Journey's reunion tour. You might think someone would bring a gun. You might think, for some twisted reason, they'd assassinate the band. You wouldn't think they'd shoot the fans.

I remember a woman yelling wildly, savage and animalistic. Bystanders tried to quiet her. That's when she pulled it out. It didn't happen in slow motion, like you see on TV, but all at once. Deafening noises reverberated into the night as 5 shots were released. My father clutches his stomach, reeling with pain. Something dark and sticky coats my shirt. I remember screaming and hysteria and I remember helping him sit down and I remember more screams, yells, pushes, shoves... I see the woman. She is being held back by someone, but she seems unfazed. There is no remorse on her face. Only evil. She grins before letting loose a primitive howl. Nothing had scared me so much. Sirens began going off, everything goes hazy.

"I can't do it," I whisper into his neck, transported back to the present.

His stubble grazes my cheek. "Shh."

My tears fall uncontrolled. The weird mix of emotions that had been festering inside me for days were coming out. Hurt, confusion, shock. I didn't know what to do, what to think.

"You couldn't have done anything," he says.

"She shouldn't have been there," I say angrily. "Who the hell allows something like... like that to be in public!"

I remember the detective, Elise, at the hospital. "She was mentally unstable, Beth. I-" she sighs, "I'm sorry."

Well, now my dad is dead. "Sorry" just doesn't cut it.

Tristan rubs my back as my sobs intensify. He doesn't say anything. He waits as I fall apart.


Tristan:

I don't know how to help her. I want everything to be alright. I want the old Beth back. So I stay there for her.

Beth is that one. The one you'd take a bullet for. The one you'd pick up at 2am to take to the airport. The one you'd slide in the mud with. The one you'd take the time to surprise on her birthday. The one you'd drive 1200 miles for if she was in trouble. The one you'll care about forever.

The cold chills my core as I realize I may not be able to help her. Her hair is tangled, her eyes permanently rimmed in red, and her skin sallow. She doesn't talk the same anymore, laugh the same. She isn't the same Beth. She may be to far gone.

"You're going to be fine," I say again, mostly to reassure myself.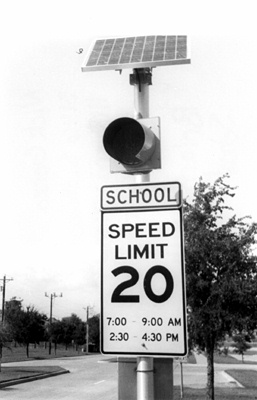 © Nick G., Highland Village, TX