Is it all that ?
May 10, 2010
The sun beat down on our pale skin and I smiled...
"So how long are we going to lie here" I asked
"As long as it takes" Replied Damien
"As long as it takes for us to burn to a crisp"
"No, as long as it takes for you to figure out that kissing me on the beach would be fun"
"Well... I think I figured something out"
"Whaa..."
His speech was cut off by me kissing him lightly on the lips. He smiled at me and kissed back,
after a few moments we where snogging on the beach which, as Damien had said, was great fun.
Once our lips seperated Damien smiled..
"Whats so funny?"
"You taste like mint choc-chip ice-cream."
"And you taste like vanilla but I 'ent complaining!"
He giggled and pushed my arm.
"Race you to the ocean!" I declared, and began to run.
"Sure!"
He ran after me and soon caught up to me.
"I either beat you or you let me carry you?"
"Hmmm... You can carry me!"
He swooped me up and ran along the beach with me in his arms.
" I am enjoying this."
"Well I don't mind. I don't won't let my favourite lady get covered in sand" He replied.
We hit the ocean with a splash, Damien kept running until we where waist deep in salt water.
"I can't put you down."
"Why?"
"The water is to deep and you only about 5 and a half foot."
"Good point Mr. Giant but you know I can swim and half a foot isn't that much"
"Ok."
He dropped me into the freezing cold ocean, I squealed.
"You are gunna get it now!"
"Catch me first!"
He ran circles around me but I managed to splash him.
"Okay time out,"
"Why?"
"I am tired."
"I'll wake you up"
I splashed water at him.
"Ahhh in my eyes, in my eyes!"
"Really, let me see."
I walked over and he grabbed my waist, then picked me up.
"My prisoner ha-ha-ha"
"Put me down."
"How will you repay me for being this nice?"
"Well... put me down and I will show you."
He dropped me down and I splashed a load of water at him and I ran to the sand. He ran after me.
When I reached the beach I threw myself onto our towel.
"I have to get you back now you know!"
"Oooh I am so scared."
He kissed my cheek.
"Well now we are even"
"Well that was scary ha-ha"

"I bet it was but we have to get back now."
"Am I gunna have to get on your Vespa again"
"Yup"
"Alright but I get the blue helmet!"
"Nope, you get the red"
"But please..."
"FIne but only this once"
We both slid our clothes on over our bathing suits and packed everything into my back-pack.
We cruised over to his scooter and got on.
"Hold on tight, you might fall off and well I just like it"
"Okay."
Once we got back to his house he said
"So do you still trust me"
"Well you didn't crash us so I guess."
He unlocked his door and pushed it open. His cat brushed up against our legs.
He smiled "Hey Tibble's," and then shouted "Mum we're home."
We waited a minute and then I declared
"She isn't home so do you want to finish what we started at the beach"
"Well after you"
He jesgured toward his couch, I smiled and sat down and then he sat with me.
"I don't know if I am really feeling it."
"Well I think I can fix that."
He pushed himself towards me and brushed his lips along my jaw line.Then I couldn't resist,
I threw myself on top of him and kissed him softly, I could tell he wanted to snog me but I wouldn't let him.
He bit my bottom lip and well you know what happens next...
For about ten minutes we where making out on his couch, until his Mother came in
"Oh my goodness! Get off each-other." She shouted.
We nervously pushed away from each other, what was worse is we where topless. I redressed and sat down,
Damien did the same and Sandra (his mum) called my mother.
"How could you, I told you that you guys could 'date' but I didn't think you'd be rubbing up against each-other half naked !"
i blushed
"sorry..."
"Not good enough Laura you went too far this time"
My mother shouted at me for the next hour and then drove me home in her jeep, I am sure Damien got an earfull aswell.
I cried in my room for the next few days and for the whole school holidays I wasn't alowwed to leave the house, I waited
for two whole weeks until school came back
around and then on the first day I waited under the big oak tree until first bell and then there he was, his mother
had shved all his soft,ebony black hair off but I didn't care.
"Your hair!"
"I know"
"Your Mum"
"She was so mad"
"Sorry"
"It was worth it"
" I am skipping first period for you!"
"Well I have something for you"
"What?"
He kissed me, it was like he had been in the army and was only back for a little while, we
made the most of the time we had together, but when second belll went we ran to class. We sat
together in english, he held my hand under the table.
In lessons we tried to spend a subtle amount of time together and in free period and at lunch
we kissed in the girls bathrooms.
It was the same for the next few weeks until we had had enough. At 2 in the afternoon underneath
the very same tree I said
" I can't do this anymore."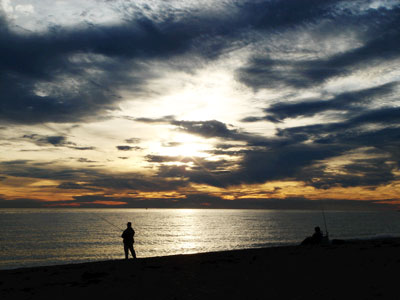 © Sarah C., Hillsdale, NJ