Monologue
May 2, 2010
Introduction

Jason is a 37-year-old man who had an amazing life. He had the perfect wife and being a soldier was fun until he had to go to Afghanistan. What he saw there made him a whole new man. And things go from bad to worse when he discovers a secret relationship
Between his wife and his best friend who only came to Afghanistan a couple days ago.

For this monologue, Jason has just discovered the secret relationship, when his wife, Sarah, comes for a visit to Afghanistan. Jason does not know that his wife is visiting until he finds her in his best friend's tent. It all goes downhill from there.




Monologue
I'm done Sarah! You keep saying that I can trust you... but you've done everything possible to take away any trust or respect that I might have ever had for you. Don't you dare try to say that you didn't do anything wrong, because I know better. I'm not an idiot Sarah. I can tell when my wife is in love with my best friend. The way you look at him... the way you walk around him... it's the same way you acted around me! Before we were married. Is he the reason you traveled all the way to Afghanistan? You never told me you were coming to visit, but for some reason he seemed to know. How long has this "relationship" been going on Sarah? Were you going to tell me eventually... or were you hoping that I would just get shot? Is that what you want? because I can easily make that happen! I really don't care about anything anymore. War has changed me... maybe for the better or maybe for the worst, I couldn't say. But if you want me to leave you I will... if you want to stop all this, and start new, I'd like that even better! But right now I have absolutely nothing else to say about this! Except for one thing. You should make your choice wisely Sarah, because you can't have both of us and once I'm gone, I'm coming back!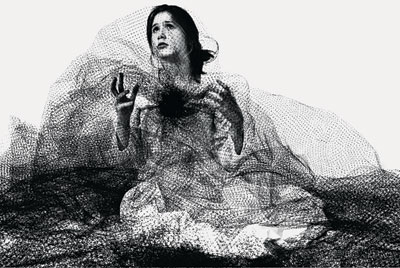 © Susannah B., Greenwich, CT