Our first time wasn't our last
March 4, 2010
Our first time wasn't our last. We have been talking for about a week now. Alex is adorable. His smile lights up the room when he walks in. His cute curly hair makes it hard to look away from him. The only bad part is I can't tell him I like. The first time we actually talk was on my birthday. I got his number from my friend. I said " Hi." He texted back " Who is this?" I said " Its Lucy." He said " Oh. Hi." This is when it all happened. We started to talk more and more. The next day he texted me before I even thought of texting him. We talked about batman and deer's. I learned some new stuff about Batman that I have never known. He was watching 2012 and we started talking about that. Both of us felt the same way about the movie. We both thought it was stupid but kind of good. Then I actually asked him to go bowling with me but, sadly he was with his friend who wouldn't be allowed to go.

On Sunday, we talked a little bit. Just about how school sucks and tomorrow shouldn't be Monday. After that we didn't talk the rest of the day. I don't understand we talk for awhile then he stops texting me when were in the middle of talking. The next day I get a text saying "yo." I say back "hey." He says " What electives are you taking next year?" I said " I am not sure yet. What ones did you take this year?" He is one year older then me. I'm 14 and he is 15. We don't see each other at school cause were in different buildings. He says back " General art and French." I said " I was thinking about taking Public speaking." He says " It's stupid." I said " I probably wont. By the way what math class are you in?" He says " A low math class because I am stupid." I said " don't feel bad I am stupid too." He says " eh." I said " Why eh?" He said " I don't know that you are stupid." I said " oh. Lets get off of school subject I am starting to get tried." He said " Ha, what do you want to talk about?" I said " How about movies." It went on from there. We both like the same movies. ASK ME OUT ALREADY!

How long do I have to wait for him to ask me out. Well how about one hour? My friend Lola texted him and said "Will you go out with Lucy?" He said " I don't want a girlfriend now." She said " Oh." She called me and said " He doesn't want one now. But on the bright side he didn't say he doesn't like you like that." I said " Thanks." And then hung up. I thought about it for awhile and decide to text him. I said " Hey." He said " Hi." I said " What's up?" He said " Nothing." I said " Sounds boring. I am just watching a movie." That was it. We haven't talked since. Now he hates. Without him in my life I am broken.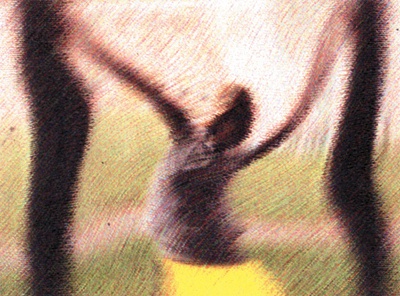 © Stacy B., Pembroke, MA