summer camp
March 25, 2010
One hot summers day at a camp by the beach, there where these two teenagers. A girl named Casey and a boy named Kevin.

When Casey first got there she was scared and alone, not knowing anybody. As she wandered around the camp looking for her cabin, she bumped into boy and he asked her what her name was, and quietly she said "my name is Casey".


He returned with a smile "hi Casey my name is Kevin". They both just stood there staring into the eyes of the other. Then all of a sudden a guy yelled "hey Kevin you coming or what", he called back "yea I'll be there in a minute. He turned to look at Casey, gave her a hug and whispered in her ear "it was really nice meeting you, and I hope I see you again", as he turned and walked away she realized that she really liked this boy. As she turned around trying to find her cabin all she could think about was Kevin, his eyes, his face, and his voice, everything about him was running through her mind and she couldn't get him out.
When she finally found her cabin she walked in and saw that someone's stuff was on one of the beds, and then she heard someone call from the bathroom "who's there"? she answered back "hello my name is Casey.. I think we're roommates." The girl answered "oh, hi my name is Cheyenne, I'll be out in a minute". So Casey sat on the bed and waited, then Cheyenne came out of the bathroom and Casey recognized her from her school. "what school do you go to" asked Casey. "Oh I go to Boone "answered Cheyenne. That's when she was sure that she has seen Cheyenne at school. Casey told her that she goes to Boone too. As they sat on the beds they talked about what their school life's are like and they became really good friends before the sun went down. Casey was really happy now, she had a new friend and she met a boy that she hoped she would meet again while she was at camp.
The next morning Casey and Cheyenne got out of bed and went to go get some breakfast and that's when Casey saw Kevin eating with some of his friends. So she told Cheyenne what happened the day before with Kevin. Cheyenne had the most surprised look on her face so Casey asked her what's wrong and Cheyenne said "Kevin goes to Boone too and we had a thing going but we broke up about two months ago and if you like him it's okay" Casey sighed in relief because she didn't want to ruin her new friendship with Cheyenne. They went in the breakfast line and Casey heard someone call her name, she turned to see who had called her and it was Kevin. He called out to her "hey Casey can you come here for a second, Casey turned to look at Cheyenne and with her head she nodded toward him and said "go talk to him you know you want to just go". So Casey walked over to his table and Kevin told her to sit down, so she sat down at the table and Kevin started asking her all of these random questions like "where do you live?, what school do you go to?, and how old are you? She answered all the questions he asked her and that's how he found out that they go to the same school and live in the same neighborhood. Kevin had the biggest smile on his face when he found out they live near each other. The whole time they were eating breakfast they were talking and learning about the other. Casey had never felt this way about a boy before and she didn't know what to do about her feelings for him.

Breakfast was over so Cheyenne and Casey decided that they wanted to go swimming, so they went to the pool and played in the pool for a while and then laid out in the sun. They started talking about what happened at breakfast and how Casey is feeling about Kevin. They went back to the cabin, got changed and went for a walk. Casey's head was overwhelmed with all the feelings she's having for Kevin and Cheyenne could tell that something was wrong, so she told her what's going on in her mind. Since today was the last day at camp they had to say goodbye but since they live in the same place they will be seeing each other soon and they made that promise. When Casey got home she decided to go for a walk and she saw Kevin walking his dog and she ran and gave him a hug and he kissed her which surprised her completely because she wasn't expecting it. So they started walking and she told him how she felt about him and he told her how he felt about her. They decided to go out and they wanted be together.

One day she wanted him to meet her parents but that didn't go so well neither one of her parents liked him so they got in a big fight and she told them that she's going to keep seeing him no matter what they said about him. Then one night she snuck out to go meet him at his house. They had a big talk about what happened when he left her house and he didn't like what he was hearing. He told her that maybe they shouldn't be together because of her parents and she told him that it doesn't matter what they said because she loved him. She couldn't believe what she had just said ...so she got up and walked away and he called to her "NO please don't leave because the truth is … I love you too so please come back"

Casey couldn't believe what she just heard, so she turned around looked at him, ran up to him kissed him gave him a hug and started crying. Kevin asked her "babe what's wrong are you okay?" Casey said "its just nobody has ever told me they loved me"

"Well I really do and I always will" said Kevin. So Casey told him that she should probably go so I don't get in anymore trouble. She gave him a hug and a kiss and left. So the next day she and her parents had a talk and they told her "if you want to get your heart broken go ahead but don't say we didn't warn you" that was it Casey didn't want to listen to this anymore so she left the house and didn't come back till nine at night. Ever since then Casey and Kevin have been together, having problems but they make it through everything.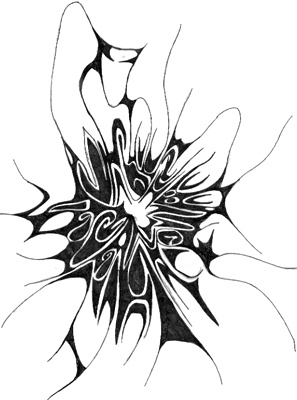 © Ansley F., Tifton, GA