The Boy that Changed my Life.
March 23, 2010
I could watch The Notebook about a million times, and every time I'd never be fully satisfied. I'd still get the tingly feeling in my throat of a lump coming up, feeling like you could cry a thousand tears in one minute. The whole story line is kind of depressing, but I don't know think that's why I get so emotional. You know how when you hear a certain song that sometimes it brings back memories? It makes you feel a certain way? Well, with me that happens when I watch this. That was our movie. The one he would whipe my tears on when the sad parts happened and whisper "I love you." in my ear to. Getting upset isn't something I have control of, it just happens. I can't help but think of him. I try with everything I have to block the thoughts out, push them backwards. Overall, It hasn't worked once. I've learned to just let it happen, let my body go along with my mind.

Sometimes, I wonder if it's not my mind. I wonder if it's just my heart not wanting to let any part of him go. I just sit there like an idiot usually thinking of what he could be doing. I secretly hope sometimes that he's thinking of me. I know he has her, and she's beautiful. She's everything I'm not. She's tall, gorgeous, skinny. I'm not saying I'm ugly or anything but I have to be honest - when I look at her I start to get jealous. Not just for her looks, but because she can hold his hand, and look at how perfect he is.

I can look at how perfect he is too, but she get's the front row seat. The seat that I envy with everything I have. She gets to see those dark brown eyes that give you that indescribable feeling in your heart when he looks at you, the smile he has that could outbeat all of the lights in New York City put together ... his perfection in every single way.

I had him once, but I messed up. I became a control freak, insane in some ways. I was going through alot with my family, and I took it out on him alot. Always paranoid - thinking he wasn't being loyal, blaming him for stuff he never did, everything was a disaster.

I don't blame him for breaking up with me. I know it was hard on me but I knew it was harder on him. We had dated a year, and it was one amazing time. I still vividly remember sitting under the stars talking about our future. Where our wedding would be, how many kid's we'd have, what we wanted to be when we grew up. I've heard people say there's no love like your first, and it's true. He was my first kiss, the first person I held hands with, my first everything. We were living in a fairy tale story pretty much. But I learned fairy tales don't end very well.

Whenever we see each other, he probably looks at me and thinks I'm happy, that I'm over it. But I'm not. I put on a fake smile whenever I see him and try to act perfectly normal. It feels like someone is just ripping my heart out when I see him with her. I try to tell myself I'm not in love with him anymore, but I know he'll always have a place in my heart. That piece of my heart will never let go either, and I'm glad it won't. If I could have one more chance, I'd make sure this time, forever truly means forever.

I cry and scream in my pillow every night - letting every emotion out. I get tired of people telling me "Move on already." and giving me that look as I cross my legs and dig deep down in my hoodie. They'll never understand why I replay The Notebook over and over again in my DVD player each night, and they'll always tell me to move on everyday. But, I know I was meant for him - The boy that changed my life forever.

Not all Fairy Tales have happy endings ... but hopefully they have second chances.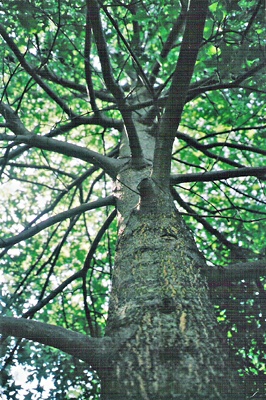 © Bhuvaneswari R., Sleepy Hollow, NY