Destiny
March 23, 2010
There he stood. Clear across the room and yet so close to me. My heart began to pound as I caught his eye and swiftly reverted my gaze in another direction. His blonde hair so messy and yet so perfectly placed in every direction could not distract me from his jaw dropping blue eyes.

He began to walk towards me and my brother through a crowd of unseen faces and unheard names. He grasped my right hand with a firm yet soft shake while I worried about my quick pulse reaching through to him.

His eloquent smile pulled me in ever more as I longed to know who he was.

Everything. That was the one and only word I could find to describe him in my distracted brain. I finally let myself breath and smiled, though it was no comparison to his.

"Hey there! My name is Bryson." That's all he had to say to make me feel like I was melting. Oh his name! Such a unique and glorious name. And his voice made it sound as if there was a hint of child running through his beautiful teenage body.

I opened my mouth to speak but shut it in a worried way. How would I ever compare to him? And even though I knew in that moment that I felt utterly and ridiculously below him, the universe seemed to tell me other wise. I had to try again.

"Lindsey. I mean, I'm Lindsey." I had made a fool of myself and was embarassed until he started laughing and winked at me.

Absolute perfection.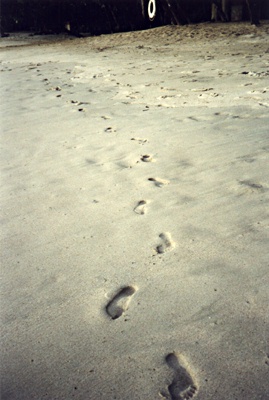 © April W., Rogersville, MO