Falling into Heartache
March 12, 2010
One week. Just one long, lonely week. That's exactly how long Melody's boyfriend, Ashton, has been dead. Sitting in the church pew, seeing his body lay in a casket, makes this cold day in December an even colder one. People's voices drain out her own thoughts as she tries to figure out how she's ever going to go on with her life. She's having trouble hearing everyone. And she doesn't want to hear them, or even see them for that matter. In her heart, she knows she should be strong, not only for her sake but for Ashton's as well. Melody doesn't want to leave this moment, this moment of seeing him for the last time, even if he was in casket and would never talk to her, kiss her, or comfort her anymore. Moving on with the life she had before Ashton didn't feel right and she wasn't sure it ever would.

Hopeless and empty. Those feelings are the ones she has felt over the last two months after Ashton's funeral. Melody knows that there is a place in her heart that would always be filled with love for Ashton. And while she knew that, she still knew that she would someday meet someone, though that felt anything but right…How could she move on and leave him, even if he was gone? She was correct. A month after processing what may happen, she met a guy, on a typical walk to the beach. Not expecting it at all, Melody fell for him right at the moment her eyes laid on him. His name was Cole. Why the sudden attraction to him? For starters, she figured it was because he reminded her so much of Ashton, and that warmed her heart more than he'll ever know. Melody never expected that her heart would undergo another round of heartache.

One month. That was it. It was how long it took for Cole to admit that he was the one who killed Ashton that night, the night that turned Melody's world upside down. She couldn't take it – The thought of dating someone that killed the love of her life, her first love, haunted her. Why Cole? Why the guy that was so nice to her when they'd first met? And most importantly, why all the heartache this supplied? She needed answers from Cole, and she was going to get them even if her life depended upon it. But as she had expected, he'd announced it was because he was trying to protect his friend, because all three of them had been in a fight over stolen-money, money that was taken from Ashton. It just wasn't right, in any way shape of form, to kill and shoot Ashton, and then throw his body of a cliff. He didn't deserve it. Nobody does.

Cole was the reason of her heart aching even more than it already was. Heartache. The word she knew the meaning to so well. Melody was going to give that exactly to Cole, as he did to her. Her plan? She decides to do something exotic, something she wouldn't normally do to a guy – unless he did hurt her, as of course, Cole had done. She dumps him, ending their relationship that was once so strong. No ifs, ands, and buts about it. Cole was mad, even threatened to get her back. He was hurt. She knew that. But she couldn't be with him not knowing what he did. And deep down, he knew he was wrong, too. And he was sure he would never do something so idiotic again in his lifetime.

Melody stills cares for Cole – despite the terrible thing he did to her and Ashton. But of course, she knows what he did was beyond all measures of wrong and she wanted to fix that. The following day, she drives as fast as she can to the local police station. She had took her dad's car and didn't seem to care in the least bit if she was going to get in trouble for it. All that mattered at this particular moment was that Cole was going to pay for what he did to Ashton, her Ashton. Thirty minutes after talking to the police and telling her account of the killing, they find Cole and arrest him. Twenty years. Twenty long years. That's how long he'll be in prison.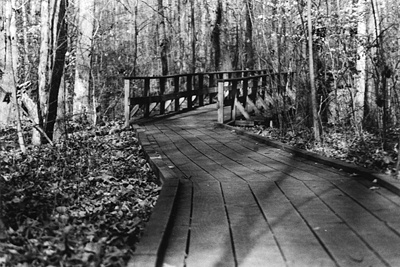 © Ana A., Gahanna, OH