Summer Love
March 12, 2010
I can still see his blue eyes sparkling under the moonlight. His hair so soft under my fingers. The way his lips moved against mine, he was perfect. I never thought I would love anyone more. When the summer was over and we both went our own ways I cried and cried. I thought I would never see him again, he never gave me his number and all I could do was wait. Wait for next summer and hope he was there on our rooks at the beach. It was about a week till I heard from him again. My doorbell rang and there he stood. Standing at my door with one single red rose.
"I couldn't wait to see you" he told me
I fell into his arms holding him so tight that I never thought I would let go.
"Baby don't worry. I'm not going anywhere, I love you.
At this point I seemed incapable of speech.
"Hunter? Honey, why are you crying?
"I never thought I would see you again" I told him. Looking up into his blue eyes.

We stood like that for awhile, just holding each other. He was the one who broke our embrace first. He grabbed my hand and took me to his car. He opened my door for me and got in the front seat. We drove for about three hours. It took me a few minutes before I knew were we were. We were back at the beach, next to our rocks. He picked me up out of the car and carried me to a little tree. Next to the tree was a box. One single velvet box.
"Go on and open it" he told me with a secret smile.
I ran over to it and when I opened it I saw one ring. I turned to look at him and saw him down on one knee.
"Will you marry me?"

I jumped up into his arms. And kissed him like we were the last two people alive.
He laughed
"Is that a yes?"
I nodded.


It's three years later now and as I sit here with my new baby on my lap. I know that summer love really can come true. I married him, we had two kids. We moved to our beach and built a house next to our rocks. Our two baby girls look just like him. I hope one day they can meet their true love here. On our beach. Next to our rocks. I can now end my story. Knowing that I found my true love. And only hope you find yours to.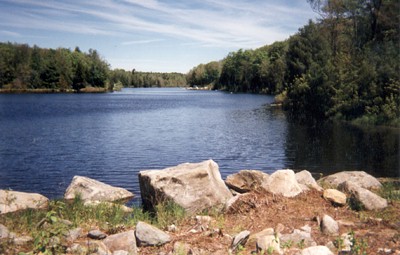 © Elizabeth A., Milford, CT