Carolina Breeze
March 19, 2010
The aroma of cleaning supplies and laundry detergent lingers in the air. The fluorescent lighting illuminates the room, creating daylight in the midst of the night.
Swush, swush, swush…She watches, as around and around her clothes spin. The calming noise reminds her of the tide breaking, putting her into a daze.
It was 1974 and her family packed their Chevrolet Vega to North Carolina. Thirty-seven extensive hours with only 2 stops; they finally arrived at their summer residence. A white picket fence enclosed a colonial white palace. Large white columns, red shutters and a wrap around porch. She loved to stand on the back porch and let her beach dress blow around in the wind, like she was in the middle of a tornado.
"Swush, swush, swush" the cycle continues.
Hot and sticky air combined with temperatures in the 100's was perfect for their family barbeques and volleyball games on the beach. Other families had houses and parties along the beach, which allowed for friends to be made at any hour of the day.
"Swush. Swush. Swush" the clothes continued to spin.
The sweet, refreshing taste of the strawberry ice cream from Bert's Parlor was enough for any kid to finish their chores. All of the red 10 speed Schwin's made sure that boredom was never an issue. Racing down the boardwalk, and discovering new parts of town was a daily routine.
"Swush. Swush. Swush" the cycle seems to never want to end.
Year after year her family returned. The white house remained the same and the weather never failed to be anything but perfect. Her friends always reunited there, and soon their daily activities transformed to sunbathing and gossiping. This was the place she dreamed about all year long.
"ERRR" the machine screeched and the cycle concluded. The damp clothes were ready to move on to the next phase.
Just like that, her memory faded and she was forced back to reality of her ordinary life in Normal, Illinois.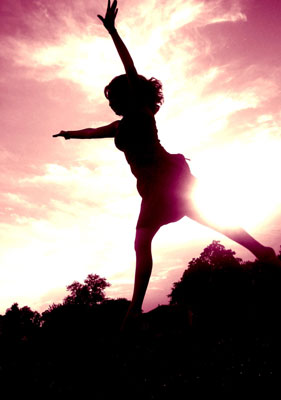 © Martha V., Morton Grove, IL