The Zoo
March 17, 2010
The hammock swings slowly as she lay there—exhausted—her hands feel in her pockets, her fingertips gently brushing the wrinkled piece of cardstock. The ticket stub from her trip to the zoo that day. That day had caused so many problems. She sighs as she looks back on her day with her boyfriend. The air was wet with humidity from the previous downpour, the zoo practically empty. They had been lucky, no little kids running around; the screaming to fill their eardrums didn't exist on that day. It was perfect. How could it go wrong?

Somehow it did. He was being so nice, so loving. Then he turned for the worse. Only when they were in the bird feeding area had he begun to act in such a way. It was all because of the guy who was there. Her friend from school. He had smiled and waved at her. And the war had begun. He accused her of cheating on him. Something she would never dream of. She cared about him too much. Why was he acting this way? There had to be some kind of explanation. Why would he ruin their day over something so stupid?

The scent of sea air filled her nose as he threw accusations at her like daggers. Hurt was filling her heart and her eyes began to water with salty tears. Why, why did he have to do this? Their day was going so well. But things like this always happened. If some guy even thought about thinking about her in any way, she was cheating on him. Why was it always that she was cheating on him? What if he was cheating on her?

The hammock stops swinging as she runs her fingertips gently over her left cheek. It was red and raised where he had smacked her. That was so like him. How could the day have gone any worse? It did. She finally decided that what happened that day was the final straw. He had spent the whole day screaming at her at the top of his lungs all through the zoo. People stared. When they finally drove home and she got out of the car she told him. Hurt and in pain she told him that it was over. That she couldn't do this anymore. This relationship was hurting her far too much than she had expected.

He was outraged. He told her that she couldn't leave him. She told him that she just did, and shut the car door. Tears running down her face, she walked inside to find her best friend sitting on the couch in the living room. She loved him. More than anything she did. And she decided that day to tell him. As it turns out, he loved her too. And they are together now. That's who's laying with her in the hammock. She's laying in his arms. And it will stay that way. Forever. And the sun rises out of the clouds.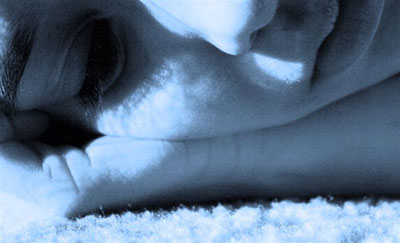 © Paula B., Katy, TX