New Life(part 1)
March 21, 2010
"Goodbye Shakira" everybody yelled as i walked off the bus. That was the last day i would be riding that bus. I would be going to a new school.
The day I left was when i was in the th grade. i would be going to Ferndale Middle School.
As soon as i walked into my new class room a girl came up to me
"Hi i am Taylor. What is your name"
"My name is Shakira" I could feel the many eyes in the class room stairing at me.
"Oh my middle name is Shakira. Come sit over here in front of me" I had a smile on my face because she was kind of funny. She was arguing with guy i had to sit beside of. His name was Xavier Daneils. S o i just sat ther laughing at the comments they was making. I looked around the room and noticed that i knew many of these people from elementary school, so i waved at them. I already missed half of the day so we was in math class.
The day I came was a wensday and ther was feild trip coming up on Friday. It was an ACC game, so I decided to go.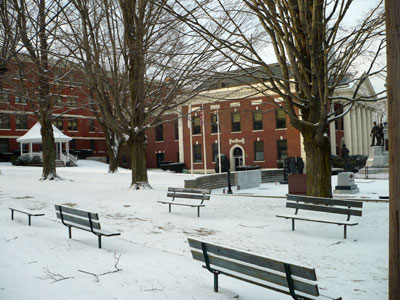 © Abbye W., Oxford, MA