Liar, Lover
March 19, 2010
Words escape his lips but none of them mean a thing. Tears roll down his face but she knows they are not real. She holds her glare on his lying face, studying his practiced emotions. She already knows she will never forgive him for what he has done. But glints of hope still flicker in his deep brown eyes. She had forgiven him so many times before it has become routine. He screws up, she gets mad, he apologizes, and she accepts it. It is a vicious and painful cycle.

It replays itself over and over again, each time more dreadful than the last. Sorrow fills her heart where love and joy had once occupied. She just wants all of the pain to come to an end, for him to understand how she feels. The thought of his uncaring brings tears to her eyes. Like every other person, all she wants is to be loved. But love was one of the things he would not give her, along with understanding and affection. He only showed self-centeredness and a lack of caring. If he did care, he sure as hell didn't show it or even let on that he gave a damn.

A simple question; that's all he asked, not really wanting to hear the answer. Or maybe just not understanding it. Jokes, humor and laughter are the façade of which hide a world of suffering. In this world nightmares are reality and each tear that falls burns with more strength than any flame. Here, heartbreak is the main cause of death. Lies fill the air along with spite and hatred. This is the world he truly lived in.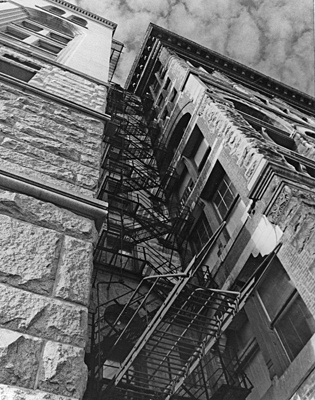 © Eric H., Lafayette, IN