If Only He Knew
March 19, 2010
I could tell by the way he looked at me, standing at my side. The way he held eye contact a second longer than normal and how he constantly had that open eye expression I loved. A deer in hedlights, stunned by his own feelings. The way he lingered close by and how he went silent as I walked past; I knew. What I did not know however was how to react. I was an overly quiet girl who's favourite past time seemed to be blending into the walls and blushing at any mention of my name. He was the confident guy with more friends than I would have in a lifetime. I would never have the nerve to say a single word to a guy like him. I was seventeen years old and I had not even been kissed yet, for goodness sake!
I laughed outloud at my self pity. He look over at me puzzled.
"What?"he asks, turning to face me.
"Oh,nothing."I say, my face turning bright red.
What I really meant to say however, was kiss me now so I would know whether it was not the most amazing thing of my life. Just do it now. Let me drown in your deep blue eyes and whisper all my secrets I have been telling you mentally for the past two years. Just kiss me now. Do it before I realise the impossibility of it all.
I sigh and look down.
He looks over at me confused. Always the puzzled face.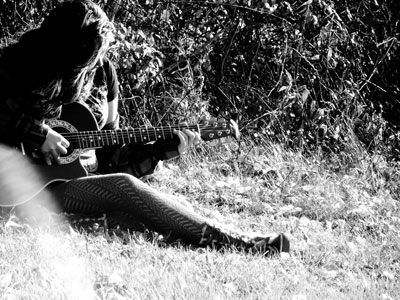 © Chela T., Southampton, NY