Ali-who
March 10, 2010
A tease…it was the second time in her life someone had called her a tease. She had never been so humiliated before. Wiping her tears, she noticed a worn, brown paper bag next to her. It was folded over twice and it looked like whatever it contained was quite small. Grabbing it quickly, she was surprised to see her name, written in black, on the side. What shocked her though, was that whoever had left this for her had spelt her name right. Aleeshya, not Ali or Alisha, as she was known around the school. Curious about who might've left something for her, and whether there was a name given, she opened the bag.
She was sadly disappointed; not only was there no name, it contained two poems she had written (to different guys), with a note, telling her how she was toying with other people's hearts. She sighed, wondering which nasty ex-girlfriend that had been and why did they bother to find out her real name? Aleeshya was looking for answers.
Her problem sounded simple, like most love conundrums did to her, but she felt that this was one problem to which not even Stephen Hawking could find a solution. How exactly does one explain why one was flirting with various guys in the absence of their boyfriend? (Oh, not to mention the boyfriend whom one had been seeing for over a year.)
Yes, simple: she shouldn't have flirted. Especially not with her best friend's boyfriend and her boyfriend's best friend; both being off-limits f*or obvious reasons. But how could she explain that her perfect boyfriend was too perfect? People were envious as is, and now, they would waste no time slurring her name.
J.P. was caring, romantic, and so into her. J.P. was, for lack of a better word, perfect. Yet she had stopped finding J.P. perfect a long time ago. She knew there was no spark. She couldn't love him; which was why her friend had called her a tease—for leading on J.P. and then flirting with other guys. And Max—Minal's boyfriend, was just joking around, like Cooper. But had she really led them on? She was so baffled, trapped like a blind man in a dark maze. She wanted to say the truth, but no one would listen; no one could understand her heart's desire.
It was Jai, the one who was never even considered by the girls when looking for a date. It was Jai, for whom her heart cried silent tears. If hot boys were zebras, Jai would be the one with horizontal stripes and mud stains. Yet, the passion in her heart was for Jai. Her heart longed for him with as much fervour as a root canal patient longs for anaesthesia.
As she stood up and leaned against the tree, murmuring how much she wished she would be loved by the right people, a hand clasped her arm and pulled her, unrelentingly. She closed her eyes in anticipation of an attack. But the only thing that hit her was a voice telling her to look up. A very squeaky and accented voice that she could have recognized anywhere. And his green eyes met her brown ones. And they knew—they knew how imperfect perfection was. But they saw that as a gift, not a flaw.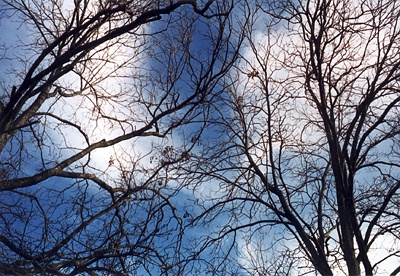 © Sarah L., Glendale, AZ