My Perfect Lover
February 18, 2010
You thought he was perfect. Tan, tall, muscular, and senior hotie.And the best thing was that he was all mine. Brendan Smith the captain of the football team, every girl's dream, and the most popular kid in school.
Me I was your typical little outsider everyone questioned about. You know that pretty girl that was way too smart. The girl who spends Friday nights playing Monopoly with the family.
Then I met Crank. The one thing that changed my life. Suddenly, I wasn't playing Monopoly with my parents on Fridays. I was looking for ways to find Crank. One day I saw Justin smoking Crank in the woods, and that's how we met.
I asked him for a hit. He asked "What's your name?"
"Melissa", I answered.
He asked why he never seen me before. I told him he wasn't looking hard enough. I didn't want to tell him I used to be a nerd before I met Crank. Justin and I talked and soon enough we became a couple.
Every weekend we would go out for a little party with the Crank Monster. He taught me how to snort it too. We were together for two weeks, then one night we were having our normal little Crank party. Then Justin took me to a romantic spot in the woods. We lied down and looked at the stars.
Then Justin said " Have sex with me now."
I said "No I'm not ready I am still a virgin."
"I don't care. I have already waited two weeks. Plus I've been giving you free Crank. Trust me everyone has fun when they take a ride with me," Justin told me.
"No I'm not ready maybe one day, but not now," I told him. He slapped me across the face. He didn't give me an option. Justin jumped on me and raped me. I screamed, but he told me no one could hear us out here.
On the ride home I told him I'll report him. Justin looked at me and said,"I wonder what your parents would say if I told them about your little Crank parties."
I decided not to tell. I went home and ran upstairs weeping.I was feeling dirty and low. I knew if I told on him, he would tell on me. My little crank parties would be over.
On Monday when I saw him at school. I walked up to him, and I acted like nothing happened.But deep inside I knew something did happen. He wrapped his arm around me, acting like nothing happpened either.
I knew he was an easy way to get to my lovely Crank. Crank was worth the pain I thought. The feeling is worth it. Keeping my mouth shut, won't hurt anyone but me. He is my perfect lover I thought. At least through the eyes of a Crank addict.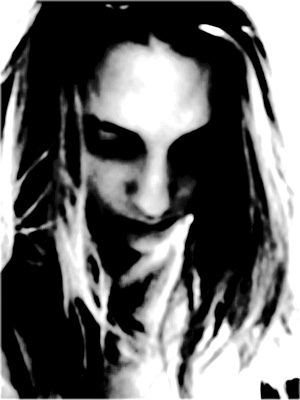 © Maria B., Boston, MA