Foreign Love Part Two: Chapter 9
February 18, 2010
I woke up to the sound of my alarm clock that I set up last night. The same song (Pocket Full of Sunshine) woke me up. It was early but I didn't care. I stood up and my body felt sore from yesterday. I took a pillow from my bed and walked over to Rose's bed.

I raised my pillow but then I stayed there. Rose was laughing in her sleep. She had a huge grin on her face and was clutching one of her pillows in her hand. What the heck was she dreaming about? I swear if I found out that she was dreaming about me and doing something bad to me, she is going to get it. I raised my pillow back up and flinged it at Rose. I hit her couple of times before she woke up with a groan.

"What the heck are you doing?" she yelled. "We need to get up!" I yelled back before hitting her in the face with the pillow. "Hello!" she yelled. "Hello" I replied with a smile before hitting her again one last time. She stood up straight and glared at me. "Hurry up we need to get ready" I said before putting my pillow back down on my bed and walking to my suitcase. "Fine."

I took the same leather suit they gave me yesterday and walked into the bathroom to take a shower. I went outside to find Rose. She was I'm not even going to say it. She was wearing tight black leather shorts that were I mean really short. She had tight white shirt on. It was cut really low. She had white boots on that were really high. Her hair was loose down to her waist. She had on a lot of make-up too. She had bright red lipstick and had black eye shadow. Her eyes' looked like a raccoons. Fine I will say it. I really hate to say it but she looked like a sl**.

"Uh Rose, where are you going? A dance club or something?" I asked in horror. "What, jealous?" she asked with a smirk. "Ha, never! You look…eww" I replied. "Whatever!" she whispered.

"Yeah whatever." I grabbed all my stuff and took my keys to my red Lamborghini. "Let's go" I said. "Fine." We both left out the door. Once we reached the lobby the guys at the door and the counter kept staring at us but I'm guessing mostly at Rose. This was so pathetic, she looked ridiculous!

We walked out the door and climbed into the Lamborghini. I raced back out into the freeway and turned on the radio ready to get to the boats. As long as Rose didn't talk I was ok.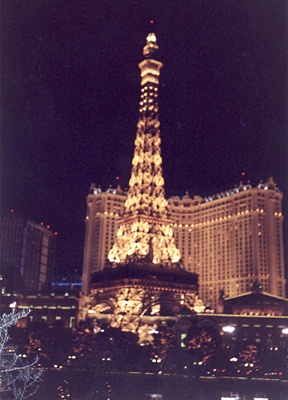 © Kevin H., Houston, TX