Just Friends
February 6, 2010
I lost out on something great. No, not something, but someone. The one guy I actually knew, or thought I knew. The one and only guy I felt comfortable with. Maybe, just maybe, if I would have noticed, this wouldn't have happened. I could have been happy instead of sitting here thinking of him. For so long I blocked my feelings out that eventually I felt like everyone was "just a friend." I guess I never realized eventually I could lose someone wonderful.

Matt Elliot wasn't exactly a ladies man, but he definitely did have girl friends. This fact didn't bother me, because we were good friends. I've known him since sixth grade, and not once had Matt cheated, hurt, or embarrassed a girl he's dated. Which was an amazing quality to have. We had so much in common, it was insane. Since we grew up together, we learned everything together, and experienced tons of things, together. We both liked the same music, movies, stores, activities. We had the same thoughts on politics, but enjoyed our little arguments we had every now and then. We always joked about the same things, and when the teacher said something that could sound dirty, Matt and I would look at each other from across the room and automatically know which each other was thinking, and burst out laughing. We were the two best friends anyone could ever ask for.

Despite the fact that we were completely alike, we were almost complete opposites in the dating world. He loved being with someone, and I hated it. He loved having someone all over him, and I felt awkward when I put a label on things. I guess every pair of friends had something in common and something they didn't.

Although he always had a girl friend, if we were hanging out she was never there.. and now that I think about it, Matt and I always hung out, at lunch, and after school, during weekends, and even in the morning when I picked him up in my truck. I didn't question this, I just thought he didn't want to make me feel like a third wheel. His actions were his own, and I let him do what he wanted. He never explained himself, because we simply just understood each other, or so I thought.

Now, looking back, I didn't know why I couldn't see. It was so oblivious to all the silly signs. He would always put his arm around me when we walked to classes, or pick silly fights just to mess with me. It was so obvious and I was so dumb. I wonder what I would have done if I'd known all along. Would I have gone with him to his college, or followed my own path anyway. I guess, a guy and a girl can be just friends, but at one point or another, they will fall for each other.. maybe temporarily, maybe at the wrong time, maybe forever, or in my case, maybe to late.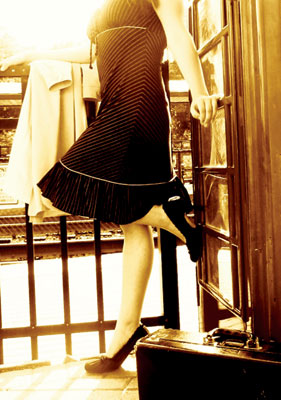 © Martha V., Morton Grove, IL