First day of school, first love
February 3, 2010
It was the first day of school. Madison and I were seniors in high school. Madison was driving to school with me in her passenger seat in her new car she got for her eighteenth birthday. "Are you ready for our last year of high school?" Madison asked. "Thrilled" I replied.
Madison reached the school, crowded with parents who were dropping off their kids, and buses that were filled with students. She took a right turn to the student parking lot. She parked and I grabbed my bag to make sure I had everything for school, while Madison looked in the mirror to check herself. We got out of the car, students yelled across the lot, screeches of gravel that came from the skateboarders and traffic patrols with their ear burning whistles. We walked up the steps to head inside the school to escape the noise.
I opened the door and to our right was a long line of students by the office complaining about their messed up schedules. Up ahead was the cafeteria with bright lights with walls plastered up with posters of different clubs to join. Students were coming in so Madison and I headed to our lockers before we got caught in the crowd.
Madison and I reached our lockers, the same lockers we have had since our freshman year. I opened my locker to put some things in, while Madison looked in the mirror she had in her pocket and put lip gloss on and asked me if she looked okay. "You're fine as always Madison" I said.

Here's the thing, Madison was pretty, down to earth, self confident and didn't care what people thought of her, and tons of guys wanted to date her. I wish I was like her, but I'm just plain old Jenny. I'm shy, but not anti-social, and sometimes sensitive. I have never dated or even had a boyfriend, so you're probably wondering how we even paired up together. I could spend my whole time in a bookstore or enjoy a hot cocoa at Cups and Saucer. Though Madison tells me I'm smart, creative, and soon some guy will notice me for who I am.
Madison and I closed our lockers and looked at our schedules. Madison had Spanish I for first period and I had English, Ms. Salamander for my first period. Madison and I tried to speak over the crowd, but then the bell rang for class.
Break was right after first period. "I'll meet you at the counselor's office near the vending machine", said Madison. I said "okay" and we waved good-bye.

I entered my English class and took a sit in the back. The tardy bell rang and was stuck in class for an hour and a half. Ms. Salamander took roll call and quickly explained the school rules. I took out my notebook and started to doodle since I had already known all the rules. As Ms. Salamander spoke, the door opened and a boy came in and handed Ms. S a note, I guessed it was a tardy slip.

I stared, so did the whole class, though their stare was more like glaring at him. Ms. S tells the boy to take a sit. He took a sit right beside me. Not because he wanted to sit next to me, but there was an empty seat beside me, like I even cared. Okay fine, I admit it, I did care, I mean how can you not care when a cute guy was seating right beside you. As he sat down, Ms. Salamander said don't make this tardiness a habit Mr.?

The boy replied Kale, Kale Anderson. Okay Mr. Anderson, be sure to listen and catch up with the school rules. Ms. Salamander continued talking and I continued to doodle on my notebook, but then I turned to look beside me and stared at him. He had beautiful, golden brown hair, perfect shaped lips and the most gorgeous light brown eyes. I stared and he caught my gaze, and then smiled. I felt embarrassed, but smiled in return, just so he didn't think I was being rude. I would have kept staring, but didn't want him to think I was a weirdo.

Hi "I'm kale" a whisper echoed close to my ear. I turned and met his light brown eyes. At first I was speechless, then I bit my lip, it was only because I was so nervous. I have always had a hard time talking to boys. I guessed it because I was too shy around them.

So I whispered to him back with a simple Hi "I'm Jenny" so Mrs. S wouldn't get distracted and make a whole scene in class where everyone had our attention and wanted to hear what our conversation was about.

He smiled. His smile was so imposing. I smiled because with a smile like that you can't help it but smile in return.
Why are you whispering? He asked.

I only whispered because I didn't want to be so loud and have Mrs. Salamander put the spotlight on me.

Yeah I don't like being the class scene, kale implied.

I smiled again and he smiled back. Okay what do I say now; we were just smiling at each other. I faced forward to break the awkward moment.

Finally the bell rang. I stuffed all my things in my bag trying to rush out of class and I dropped my notebook.
I reached down to pick it up and my fingers brushed against someone else's fingers. The visible fingers picked up my notebook, I looked up and was Kale holding my notebook in his hands.

He extended his arm out to hand over my notebook. "Thank you", I said.
Your welcome he answered. We looked at each other, here came the awkward moment again. It looked like he was going to say something but I panicked and made the first move and walked right past him to get out the door.

Hey! Hey Jenny!
I stopped, hesitated to move my feet. Did he just call me?

Jenny, wait up! He called.

I turned around to meet his face.
Yes? I asked.
Sorry he said, but I had missed out on the school orientation last week and I was wondering if you can point my way to the counselor's office?
I wanted to change my schedule and well it's not the classes I asked for.

"Umm yeah I do, I'm meeting someone over there so you can follow me", I said.
Thanks I appreciate it he said.

So are you meeting up with your boyfriend? He asked.

A surprised look appeared on my face, like why would he think I would have a boyfriend? So I told him no, I don't have a boyfriend. I'm meeting my friend Madison. A smile flashed across his face then disappeared.

Why did he smile? So I thought maybe he just liked to smile a lot.

Kale and I were trying to make our way to the counselor's office, but the hallways were so crowded.

We finally reached the counselor's office and Madison was leaning against the vending machine talking to this one boy, one of the many boys that were always talking to her, but I couldn't really remember his name.

I pointed toward the counselor's office and told him I hoped they fix his schedule.

"Thank you again Jenny" he said.
I was about to walk toward Madison until he grabbed a hold of my arm.
I met his eyes one more time and he met mine. Something in his eyes was so curious and stunning. We stared at each other for a minute and my stomach felt all funny.

His lips looked so parched, so he rode his tongue along his bottom lip and tried to say something, but hesitated for a moment. Distracted at his perfect elegant lips, I wondered how his lips would feel against mine.

Then he asked if I would like to go with him to Cups and Saucer after school?
I hesitated again. I wasn't sure if I should go, I have never been asked out on a date, and from what I know it sounded like do you want to go out question.

I hesitated a bit more and finally said yes. A smile appeared on his face and my heart starts to race.
I couldn't believe I was going out with a cute guy. I mostly couldn't believe he asked me.

So I caught up with Madison and she spilled some gossips, and I finally got to say something exciting back.
I told her I met a guy, and the talking never stopped there. Madison's lips just kept moving, but I tuned out everything she was saying, because I couldn't stop thinking about kale.


So there I was with Kale Anderson at Cups and Saucer drinking hot cocoa. He spoke and I spoke. He smiled and I smiled. He then reached over to touch my hand with his thumb over my knuckles. And I didn't hesitate, not for one moment.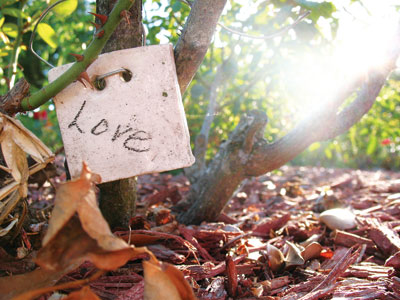 © Danielle L., League City, TX