Starting Over
February 2, 2010
The women ran in a fury through her home, gathering everything that reminded her of him. All the pictures of the two of them together or just him in general, all the gifts he had given her, Any clothes that he had once said he liked. As she was doing this she was wondering why. Why had this happened to her? Why had he done it? They had been so happy! They were in love, or at least she was with him. Then to find him with the women! To know that he betrayed her.

She took all of his clothes and belongings he left. Threw them in a box with all the pictures, gifts, and the clothing he had liked. This box would have to be disposed of, the question is how? How was she going to erase him from her life? She leaned up against the wall, sliding down to her knees sobbing. Her friends would have said that he isn't worth it! That the good for nothing b****** doesn't deserve her tears. And they were right! She wasn't crying for him, She was crying for what he used to be, for how much time lost with him, wasted.

Now, it was time for her to go, get on with her life. There was no use staying in the past. She was not going to let him win. She wiped her had across her tear streaked face. She knew what she had to do. She knew how to erase him completely. Grabbing the box with what could only be described as determination she walk out the door to her car. She drove to place where it started. And this is where it would end! The Pier. This is where they had their first date, this is where he had proposed to her, this is where it all started.

Walking to the tip of the dock, she passed him. He was with Her. They were sitting having dinner. It looked lovely, she could have thrown up. She strode passed them with the box. He saw this and got up to follow her. She got to the tip of the dock, and stopped. He was going on about how she just get over it and move on with her life, he had. He was going on about how immature it was showing up here while he was with Her. She wasn't listening. She opened the box. Picking up a hand full of clothing and throwing it as hard as she could into the waiting sea. Shock was written all over his face. It felt good. She picked up another hand full and threw it! Then another, and another. She threw all his clothing, belonging, gifts, and pictures in the crashing surf.

"Why did you do that?" He asked shocked.

Taking off the last thing that tied her to him, the wedding ring, she said, "Starting over." With that she threw the ring into the seas where it would be lost forever. She then picked up the now empty box and walked away without ever looking back.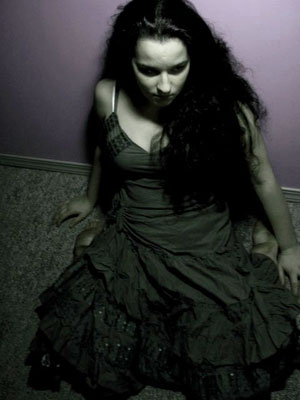 © Brianna D., Everson, WA