I Never Knew
January 31, 2010
I never knew how my life would change after I met him. That boy. That man. That... I don't even know how to describe him. He is perfectly unperfect, and he is all mine.

How could I think that this simple guy would walk into my life and change everything? I went from being a nobody, someone who people teased and made fun of, to a somebody, someone that people look at and say, "How could she get him?" I don't even know how he could love me like he does. He is the sun and the rain, the wind and the fire, a hot mess, and he is wonderful. His dark eyes take me in every time I see him. His messed up brown and red hair is so soft, and the way he kisses me, I melt. I want to lay here in his arms forever, shivering with delight.

He tells me that he loves me, and I know it to be true. He would never think of taking advantage of me. I have overheard him talking with one of his friends.

"So man, have you gotten with her yet?"

"Nah. She wants to save herself for marraige, and I'm cool with that. I want her to be happy."

I am beaming inside. He makes me laugh and sing. The only time he has made me cry was when he was tickling me and I laughed so much that I cryed. We have known each other since fourth grade, but we have only been dating for three months.

I think I am falling in love.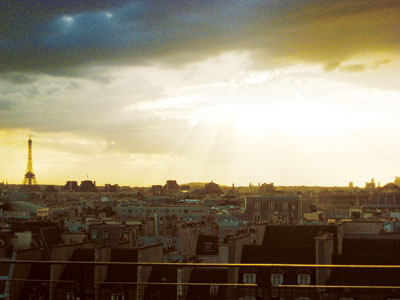 © Grace M., Montclair, NJ