Waves of Light (Part 3)
January 31, 2010
"Baylen, honey, it's time to get ready. The bus will be coming in half an hour!"

"Mmmm…five more minutes, mum…"

Well, then, I guess I'll have to make you get up, won't I? Lilly decided. She pried the sheets away from her daughter's body.
Baylen could go ahead and throw a tantrum, but she was well aware her mother would disregard the situation and make her go to school anyways. She sighed as she gave in to the feeling of being awake and slid out of bed. The chill of the morning air of Scotland greeted Bay.
"What should I wear?"
"Something warm – I don't want you to freeze."
"Ev'ryone up? Good. Now, how's me fav'rite granddaughter?"
"Grandpa!"
The arrival of Lilly's father always brought a small light of joy back to her life. Baylen was usually always cheery, so these occasions made her ecstatic.
After being drenched in hugs and wishes of good luck, Bay said a gloomy farewell to her grandfather and mother. As the school bus drifted farther and farther away, the waves and Lilly's smile evaporated. She could not help dashing back into the house and bursting into tears, for she had held in her true emotions for much too long. Even her father rushing back in the house to be there with her would not stop her emotional overdrive.
"Lilly, Frank would have been proud of you…and Bay."
"I…I kn-know, Dad…. that's wh-why I need to let all of th-this out…"
"He's…he's still here with us in spirit."
"That's not enough for me…I loved him too much, and he knew it…"
When the news of Frank's death had reached her four and a half years ago, she had been devastated beyond description. She and Bay had gone for a walk when Lilly got the call from NASA. An asteroid had changed to an impromptu course, hit the spacecraft, and caused it to explode. Her depression had overcome her numerous times since, and it always ended in a dramatic overflow of misery. Frank had always been there for her, and she felt he would never slip away from her life.
All Lilly could do was let the tears flood for several anguishing minutes. She and her father were curled up on the couch, his consoling voice attempting to woo away her grief. He told her to relax, and that everything would be all right. The problem was she could not relax, for she did not think that she would be all right.
Amos knocked on the front door. It is time she knew it was my fault he is gone, and it's my fault she grieves both of our deaths.
Lilly's father, completely vexed, allowed him to come in. Amos's slightly cheerful expression sobered drastically when his gaze fell upon Lilly. She was absolutely speechless when he told her the tragic truth.
"Why didn't you tell me sooner? Here I was, cheerless and heartbroken, and you didn't have the heart to inform me…"
"He's still here."
"What do you mean? 'In spirit'?"
"Not exactly. Frank felt as if he could not leave you behind in the mortal world. Instead, he was able to return as a ghost. After a few months, I found the right voodoo book to tell me how to possibly bring him back to life."
Amos had been desperate to locate where Lilly was because he needed her for the process to be completed. In order for Frank to be reincarnated in his own body, she must go to the world of the voodoo deities and request that her husband's life be restored. If they agreed, he would be brought back. However, he would never be fully human again. The deities would choose for him to become a zombie, werewolf, or vampire.
"FRANK! ARE YOU LISTENING? COME ON OUT!"
"Amos, are you mad? Stop yelling."
A cold draft enveloped the entire house as a transparent blur formed in the center of the room. When the figure fully formed, Lilly fell back on to the couch, faint and even paler than normal. She knew it was Frank, and there was no denying that fact.
"Told you she'd look like this! Lilly, it's been too long…"
"I…I…don't see…how…"
"It's me. Flesh and blood…er…sort of, anyways."
As it turns out, Frank had been keeping an eye on her as a phantom. Lilly's predictive dreams were happening more often, and now she knew why. They had been trying to warn her of the dangers she would be encountering along the journey, and for that matter that she would even be going on it.
Amos and Lilly prepared to leave until Baylen got home. Lilly, while holding Bay close, explained that Frank was her father. She revealed why Bay had never seen him before and who Amos was. Baylen did not know if she believed any of this. Therefore, she became anxious and angered because her mother had waited so long to tell her. What was worse was when Amos created a magical portal to take himself and Lilly into the seventh dimension, the place they would venture to deposit Frank's soul back into his body. Lilly's father would be taking care of Bay until, if and when, Lilly returned.
"Goodbye, everyone! Mr. P., I'll have her back before midnight," Amos teased.
Laughing, Lilly declared, "I know it won't be by midnight, but whatever. Farewell, everyone! Bay, don't worry. I'll be back soon."
The portal then absorbed the two of them, closing as Lilly's foot lifted from the carpet.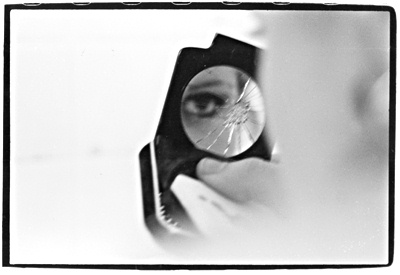 © Heather W., No., Brunswick, NJ