Perfect Life
January 2, 2010
My perfect morning I did not wake up to,but stayed awake all night.I held my life in my arms for at this moment nothing matters.This perfect morning I am paralyzed in the light of the rising sun.My only thought is more of a wish.A wish that this moment would last every second of my life.I sit there in complete awe.Eyes barely open I fight to stay awake in this moment knowing the chance of this moment to come along again is very unlikely if not impossable.I slowly fade into a golden sunrise.
I awake to reality where the sun is not mercyful but beats down on you.A reality where that perfect moment is a fairytale.A life where the moon doesn't glow.The night's sky is not calm and the wind just blows beautiful clouds away.Then I realize my life has not left my arms.
Then the winds roar calms.The suns fury is turned into a loving warmth.The moon glows like a star.The stars fill the sky.The sun and the moon both in the sky like two lovers dancing with millions of dreams floated in there pressence.
A perfect sunset that I have awoke to.Hard to tell if I'm awake because it's better than any dream.Amazed and in complete and utter shock that this fairytale moment is going to be here every second of my life.Her shear pressence is my perfect moment.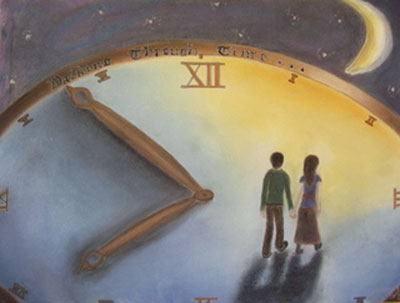 © Carollynn G., Hawthorne, NY