Best Friends Forever?
December 28, 2009
As I was sitting in my office I received a text message. My phone started ringing the same ringer it always does because it's always that same person. When I flipped open my phone it said new text message from Capreon. Capreon is my best friend. He's always been there for me since grade school. We have been through everything together. He was always a shoulder to cry on when I was sad. But I don't understand why girls treat him the way they do. He is very handsome and he has a great personality. He is 27, about six feet one, brown skinned with them type of dimples that makes you want to just scream DAMN! He goes to the gym three times a week! That means his body is hotter than hot grits on a skillet. His hair is pitch black, and curly, with baby hair cut on the edges. And plus he's an entrepreneur! Now what's better than that? If I were those women who had a chance with Capreon, I would grab him and keep him all to myself. But he's my best friend and nothing more, right?
As for me, my name is Ni'jah. I work at the New York Times. I'm 26, approximately five feet six inches. I am Brown skinned, thick, and beautiful. At least that's what Capreon tells me. He is always saying stuff like that when I'm feeling down and even when I'm happy. I think he does that to cheer me up. Though… sometimes, when he says that, I look up at him and it looks like he's serious. But you know, who knows, maybe I'm just imagining things. Like the way he hugs me when we see each other. He would gradually grab me softly into his arms hugging me like a baby hugs their blanket. I love the way he hugs me, he makes me feel safe.
There shouldn't be any type of sexual chemistry between two best friends should there? I mean when he looks at me it looks like true love in his eyes, but then again it could just be me and the fact that we've been close for a long time. Whenever I date someone, I always look into their eyes and see if I see Capreon's eyes in theirs. When I don't see it after months, even years, I just move on. I want a family built on love not just because we feel each other up with the same sayings every night; "yes baby! You're going to have my baby. How it feel? You feel it yet?" Every time I hear that in bed I just want to scream at them and say, "Hell no, I don't feel anything. How in the hell am I going to have your baby with this s*** you're doing?" In the meantime I am going to sit back and see what God hands me.
I remember when Capreon and I were both in relationships. We decided to go on a double date. When I met his girlfriend I immediately judged her from when she walked in and walked out. I didn't quite catch her name because I did not care. All I knew was she was not right for him. Her style and her looks just didn't fit his exterior. The way she tried to fit into his arm when they walked in the door didn't look right. It just wasn't the right connection between the two. She looked like a beat up car that was holding on to dear life. This woman was messed up; wearing dollar store earrings as big and round as my coffee table. She had a purse; I guess it was supposed to be a Gucci purse, which really said cucci, because what was supposed to be a 'G' was a 'C'. Once I saw that, I burst out laughing. Just when I laughed, Capreon looked at me and gave me that gorgeous look that said, "Be good". He really couldn't talk because he was just as bad with my date as I was with his. He was eyeing my man up and down like he was the big cat and my man was the mouse that gets in the way. I finally told him to see me in the kitchen.
When we were in the kitchen that day, we decided that if neither one of us liked what we saw then we would have to give our dates up. By the time we were back in the dinning room our dates were all up on each other. Then me and Capreon started laughing and told them to get out. For the rest of that night, it was just me and my best friend joking around like always. Capreon and I talked all night long, talking about our past while growing up. "Ni'jah, remember when I knocked out that boy?" I started laughing. "Yes." He looked at me. "From that day forward, I was there for you and always have been since." I looked down at my hands. "That's until you get married and have kids." He looked up at me and said. "Not anytime soon Ni'jah. You can't get rid of me just yet." He started tickling me because he knew that would get me to laugh because I am very ticklish. Then I fell on the floor and he rolled on top of me. He looked down at me and closed his eyes… beep beep beep.
Then I heard my phone ringing interrupting my thoughts. It was my assistant! Dang, just when I was getting to the good part. I finally picked up the phone on the
last ring--- "hello?" "Yes Ni'jah? Sorry for interrupting you. Were you in a meeting?" "No." "Well someone is out here bugging to see you now." "Who is it?" "His name is…" Suddenly I heard a male voice scream his name is Capreon. And I started laughing. "Please send him in." I had realized that I never did get a chance to see what his text message said so I hurried to check the message. Once I opened the message and read it, my mouth dropped. The message said, "Ni'jah, I am unconditionally, emotionally and irrevocably in Love with you." As I suddenly felt tears well up in my eyes, he walked in….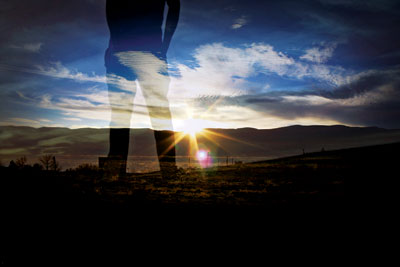 © Ezekiel R.