Love Isn't Forever And Neither Is Life
January 13, 2010
My boyfriend, Aaron, and I was dating for three years. We lived together half of that time. I thought I had all I want and more, but I did.

All our problems started right before I found out I was pregnant. He'd changed completely. He was barly ever home and he didn't tell me anything anymore.

When he was around he would always nag me about everything. He was always like Morgon when are you gonna do this, why isn't this done, when are you gonna do this, when are you gonna do that.

He was shocked when I told him I was pregnant. He said, "I'm not ready for a kid." We didn't talk about it much after that.

My friend Mandy would say, "I warned you about him." Which she did all the time. At first I cried. Then I finally Figured I had to do something about him. I wasn't sure what.

Before I came up with anything Mandy cought him cheating. I cried more. Yes she was prettier, younger, and everthing I'm not.

I figure getting revenge would be best. Something that would hurt him more than it would hurt me. Cheating wouldn't work. For on I'm pregnant and for two that wouldn't hurt him at all. It would make him happier.

The only other thing that came to mind was killing him. Mainly because if I couldn't have him I didn't want anyone to have him. I just couldn't let him or anyone else know I knew he cheated.

So I higher a himan to do the job for me. And like I asked he killed him slowly. I wanted him to suffer and I wanted him to hurt like I did.

The Hitman left no trace of the fact that he was the one that killed him. All anyone knew was that he was stabed three times in the chest. They had no clue who had done it or even why they had.

At his uneral I put a little heart shaped piece of paper in his coffin before it was closed for good. the note read: love isn't forever and neither is life.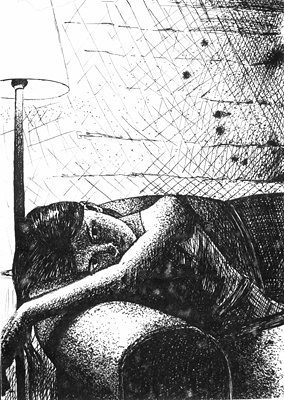 © Elisabeth R., Elmont, NY