My Gentle Breeze (Part 3)
January 11, 2010
I have now been in England for five days and this morning I finally received the letter I had been waiting for, but was unable to read it until a few hours ago. As my shaking fingers opened the letter all I could do was hope for good news, but my heart fell and tears immediately welled in my eyes as I read the following words:
Case,

I miss you so much and you've only been gone for one day. When I woke up this morning I began to cry because I knew that last night might be the last time I ever see you. I really don't want to tell you this but I promise you that I would, so here it is. The day you told me you were leaving was the day after I found out I am dying. I only have about three months left to live maybe more or maybe less but I didn't want to tell you because I knew that you going to Europe was the chance of a lifetime and I wasn't going to live my last three months knowing that I had robbed you of a chance you will never get again. I might still be alive when you come home and I might be dead tomorrow. It is what it is babe and that's just life. I don't want you to let this affect your game because I know you when you get upset about something outside of the game you start to mess up on stupid things. Well don't. You are an amazing player and can learn so much from those pros over there, but only if you allow yourself to.

Please don't be upset for me. I've learned so much from you and in my opinion you are the MOST Beautiful, Talented, Amazing girl I have EVER met. My life is complete ONLY because of you. You have taught me so much about the world that I never would have learned without you. You opened up and let me into your amazing world and even brought me to it (your perfect place). You really don't know how much that meant to me and I don't think that you see how special you really are, and I was insanely lucky to meet you.

Thank you for leaving all of these stories for me. You are an amazing writer and I can hear your voice tell every one of these stories to me as I read the brilliant words you wrote. Every night before I go to bed I'm going to read a different one. If theirs one thing you taught me it's that as you would say "yeah a picture is worth a thousand words but how do I know that every person is getting the same thing out of it unless you write it down?". Since the day I found out that my tine on this earth is limited I have been making a scrap book. It is full of pictures of you and me and surrounding each picture is what I see when I look at it so you will never have to wonder what I was thinking when I looked at these pictures, so please every letter you send me try and send some pictures of you there with it.

Casey Anna Snow, I need you to know you completed my life, and for that I am forever greatful. I will always Love you, and I only ask for one thing from you. Never forget Me. No matter where your life takes you never forget these past few months we spent together. Never forget us.

Always and Forever Yours,
Nick
I Love You

"He's dying" was all I could think and this thought would not leave my head.

As I sit here writing this now I can do nothing but hope he will still be alive long enough to at least receive my letter. He says that I change his life, but I believe he saved mine. Before I met him I had no passion for anything, but soon after becoming friends with him he taught me that you need to have a passion because without one, "what are you really living for?" He taught me that I can open up to others, and he inspired my writing in a way that no one else ever could have done. I will love him always and he will live on in my heart and through my writing. I pray that he will receive my letter, and also that he will live for longer then the doctors expect, but if I am not meant to ever see him again I hope that he receives the letter I wrote him that begins with this:

Nicholas I will never and can never forget you because even before I met you, you were with me whenever I needed you. You are, and always will be, the wind that brushes my cheek in My Perfect Place….

And as I wrote these words on the paper the wind began to blow, softly, against my wet cheek.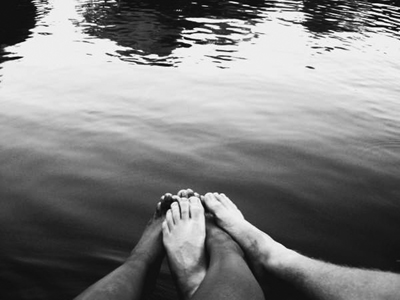 © Michelle W., Ada, MI