My Gentle Breeze (Part 1)
January 11, 2010
Everyone has their own idea of a perfect place. My Perfect Place is somewhere very simple, but without it I would be lost. This is my place, where I can hide from the world and creativity just flows out of me with ease. I have only ever shown this place to one person and more than likely they will be the only one I ever show. My Perfect Place is a lush green open field where there are only two man made objects as far as the eye can see, two soccer nets on a perfectly painted field. Off in the distance there are trees that surround it, beautiful with little green buds in the spring, thick with dark green in the summer, brilliant yellows, oranges and maroons in the fall, and glistening with white in the winter. No matter what the day or time is, as I sit in My Perfect Place, even if it had been the stillest of days, I feel the soft whisper of the wind against my light skinned face and I feel as if it is trying to give me hope and comfort.

In the beginning I believed I had no passion for anything, but as time went on I began to realize that you can not live without it. It is currently the summer of 2011 and I am seventeen years old. The air is warm tonight, but a light breeze has reached my room as I finished writing and feels cool against my tired face. My curly dark blonde hair is pulled up out of my face except for my bangs that lay softly on the left of my forehead. My light blue eyes are damp and my body aches as it begs me for rest. Today has been a long day, but I must wright every night before I can sleep. This warm summer night I am writing a very important story, a true story, about the journey to finding my passion.

All my life I have been playing soccer, but never once did I really put any effort into it. As other children spent hours every day practicing on their club teams, I was practicing twice a week for two hours on a park district team. I am very fortunate because I do have a natural talent for the sport and even though I played park district my coach was in fact very good. As I entered high school I made the varsity as a freshman, but I do go to a private school with very few students. My team went down state and I was the only freshman to start and one of the few who played the entire game. My sophomore year was a little different. When the season began I was playing terrible and I was often being taken out of the game. I was out of shape and my foot work was absolutely terrible. My team did make it down state again, but I felt that I did not deserve to go. Instead of working hard over the summer I sat around feeling sorry for myself and it was looking like it was going to be another dreadful season for me.

We are now up to my junior year. I was sixteen years old and still without a boyfriend, but let us not forget I am picking from a very small selection of boys. This past year though we got a little surprise, a new student, a junior boy who was now the most attractive guy at this small private school. Nick was 5' 10" with light brown hair that had natural blonde highlights. It lay comfortably across his perfect light skinned face, brushing his forehead just above the eyebrows. His eyes were a piercing blue that complemented the rest of his flawlessly perfect face. He had a medium build, not to skinny not to bulky, just perfect, I mean really the kid was flawless, and to top it all off he was an amazing soccer player. From the moment I saw him move with the ball I knew he was the guy I had been holding out for. As the months passed I quietly watched him while thinking of anything I could say or do to get him to notice me. Well just like I normally do after a while I just gave up because I knew I would never bulk up the courage to say something to him.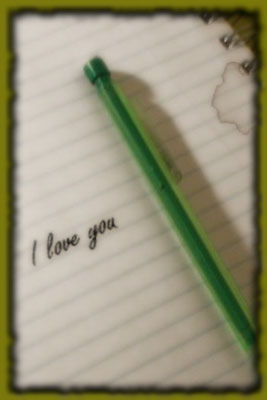 © Rebecca B., Marietta, GA