Being With You (part 2)
November 12, 2009
Somehow with all that going on, I managed to fall asleep around 4 AM. When I woke up in the morning, sun was filtering through Michael's window and across my face. I turned my body in Michael's grip and saw him sleeping so peacefully. I turned all the way so my torso was facing his. His arm locked around me and I watched him breathe. I closed my eyes again and enjoyed the moment.
This is officially, the best sleepover ever. I lay with my love and he has his arm around me and his love surrounding me.
I felt him move around me and come closer. "I can't get close enough to you." He said with a smile.

I watched him open his gorgeous eyes slowly. He licked his lips and just stared at me. I stared back, looking at what he will never realize as angelic.

Suddenly there was a nock at the window. I jerked and Michael moved his eyes to the window and sat up. I couldn't see beyond the blinds, but it looked like a girl.

Michael picked up a shirt that was on his floor and threw it over his head so gracefully.

The nock came again.

"Jenna, I know you're in there!"

"shoot." I looked over at the clock, 10:20. I scanned myself. I am wearing Michael's shirt and his boxers. I am in his bed.

My heart started to race and I didn't know what to do. Michael turned around and motioned me to lay low. I got under the covers and heard the window open with a whoosh.

"Michael is Jenna in there? I've been searching for her all morning. She just like disappeared."

It was only Clara. I thought it was my mom standing outside the window when her daughter is on the other side of it…which is her boyfriend's room.

"Uh," I heard Michael say.

I pulled back the covers and walked to the window.

"Clara what are you doing here?" I said like I was happy to see her.

Her eyes widened when she saw me and then she cleared her throat. "Mom called. Um, I guess call her when you…um get done." Then she turned around and walked back to our house.

"Clara!" I called after her, "Don't say anything. And ill call mom."

"Fill me in later! K?" she said like she was excited.

"K." then she really left.

Michael shut the window. "Cant she just read your mind? You are twins right?"

"From the outside. But really were two different people."

"I get it; she's the popular girl, the pretty one. And you're just the…" his voice started to get discussed, "the amazing, beautiful, breathtaking one." His voice got soft. "The one I want to spend the rest of my life with."

"Ready to run away?" I said to him being serious.

"Let's wait some just until I'm about to move, so my parents wont have time to tell me not to."

I grabbed his shirt. "If you say so doctor,"

He clasped his arms around my waist.

I glanced around the walls of his room; Looking at trophies, for various things, the beach calendar, and then a bulletin board. I let go of Michael's shirt and felt his hands slide off me. My eyes led me over to his big bulletin board with memories pinned on. There was a drawling of a car, a newspaper article on him when he saved that kid from a riptide, and then pictures of himself and other people.

I grabbed the one of him when he was seven and held it so I could see him and the picture. I laughed to myself. I compared the little boy with the goofy smile to the mature boy with curious eyes.

"Michael, this doesn't even look like you." But the more I looked at it I could see him. His silver, green eyes, his soft hair, and his face looked the same, but just younger.

He walked past me smiling. Then he picked up a picture too, one that was sitting on his night stand. Mimicking me, he held a picture out.

"And this doesn't look like you." I looked at the picture he was holding out to me. And he was right. That picture of me looks so young. I must have been 11. My hair was so much blonder then it is today, and I had on an innocent smile.

"How did you get that picture?" I asked him.

"I think I saw it in your room one day," he started, "you looked so cute!"

"You took it from me?" I smiled.

"I was like 12 and I had, and have, the biggest crush on you." I shoved the picture of him in the boxers I was wearing. Then I started out the window.

"Hey where are you going?" Michael said to me.

"Out"

"But you have my picture!"

"But I have the biggest crush on you!" my feet were on the ground

"Ha-ha, very funny," he said with a grin. He came over to the window.

I looked up at him and sighed. "I got to call my mom." I said serious, "but ill be back later, I promise. I need to get my clothes."

Then with a smile and a wink I turned to go to my house.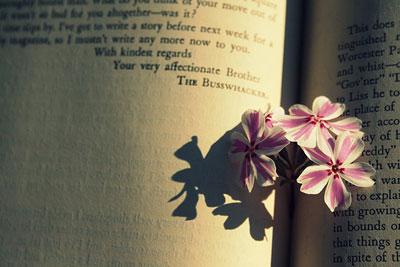 © Jordan K., Oxford, GA