The Stranger
November 11, 2009
They had a secret. A dark, cruel secret; one that would tear their worlds apart if discovered. They had a romance. A passionate, exciting romance; one that would break them if either tore apart. They were not in love; no, not in the least. They were not even together as a couple. They were like strangers. They were two people that saw each other everyday. And when her boyfriend refused to touch her in a way that made her toes curl she ran to him; her perfect stranger.

He would hold her tight as she cried about the frustration her man caused her. She would hide her face in his chest as his hands rubbed circles on her delicate back. She wouldn't move or push him away when he ran his fingertips across her bottom only to grab her in his greedy, large hands and yank her closer to his thick body. He would take advantage of her tears and lay her down on his bed which they had sex on so many times before. He would take of her clothes and throw them in a heap on the floor. He would take her over and over again until he knew she was satisfied; until he knew that he eased the pain even though she repudiated to admit it.

And once they were done he would roll off of her and sit up, asking gently if she were okay. She would nod without saying a word and look up at him; her eyes filled with shame and guilt. He knew that look well. He saw it every time after he would make her moan his name. The best part about this was the he knew how to deal with it. Her hair would fall into her eyes and he would brush it away with a swipe of his fingers then kiss her forehead softly. He would tell her that she was beautiful and that he loved her so incredibly much.

She knew it was a lie. She knew he didn't love her because in fact, they both were using each others bodies. However, she didn't care. She wanted to be told that she was loved. For her boyfriend, the man that was intended to care for her the most treated her like she was a piece of china. Like she could break if he grabbed her in the wrong way. He knew that she loved to handled roughly; yet nothing but gentleness came from him. It aggravated her that no matter how many times she told him he stilled denied her the pleasure of being manhandled.

But her stranger? He made her feel wonderful. Even though she refused to tell him, refused to the greatest extents that she was not satisfied she knew that he was aware. She felt his grin in the air when she trembled under his touch. She knew that he was always hers. And he knew that she was his. Even when he became illegal for her, she would still come to him and beg for him to have her. She knew. He knew. They both knew that they were forever trapped in each others lives. And neither wanted to be free of the chains that held them down.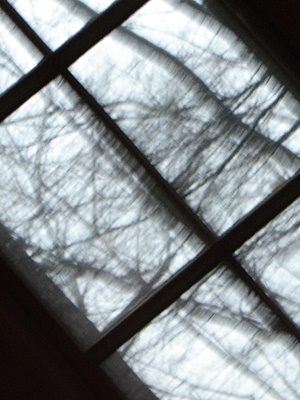 © Claire H., Boxford, MA