The great escape
October 23, 2009
I backed away towards the sound of buzzing cars, keeping my eyes set on Troy, making sure he wouldn't chase after me.
I heard the rocks from the dirt road crunch under my feet, making a loud sound like someone chewing with their mouth wide open.
My breathing became loud and raspy, deep from my chest. I felt the wind blow into my sweaty face which felt cool and good.
Troy kept on advancing with his hands up in the air like I was a cop telling him to put his hands up, or like I was some runaway dog he was cornering.
"Clover," he spoke it calmly though his red shaded lips.
I started shuffling now, like some nimble sort of shuffling work out.
"Let me explain, I won't hurt you." he kept the same gliding pace.
"What is there to explain?" I asked obviously angry.
He proceeded slowly, shushing me like some sort of little baby child. And by that time, I was heading towards the ditch where the McDonald's sign hung with bright lights.
"It's okay, its okay, I swear I won't hurt you." he murmured his eyes wide with sincerity.
I stopped shuffling, and stood still in a crouched position as if to take off at any second. He stood about a yard away from me his full attention on me.
"Out there," he paused. "Out there is my favorite place in the world. For bad days and all. I went there when I first moved here. That first year in Brooklyn was horrible, and once I got the swing of things I moved here. And who was to be here that year? You. I knew you were from back home when you looked around at everything like it was all new to you. Because it was all new to you. When you pulled up in that sports car and stepped out like some shy, light dimpled, girl I knew you were different. And that very day I came up here, to my spot, to look out into the sky that night wondering if you really came from where I came from." he paused but didn't break the glare.
"So I decided to take you to this place that is so important to me. To enjoy what I enjoy best, and since you were the one who understood me the most and that most of my mind is dedicated to you, i brought you here. My intention was very different from what you think. I swear to you my intention was not to......to... break down in front of you. But I couldn't help myself, your skin glowed like the moon, and I thought that I only wanted you here with me. To myself, this beautiful girl. and I had you there to myself."
He flinched as if waiting for an attack. I waited,
"I'm sorry I got carried away. That will never happen again. I wouldn't hurt you." He finally broke his wide eyed gaze and looked down at his feet. In the moonlight his skin glowed like a white pearl.
I just nodded, even though he wasn't even looking up at me.
He looked up at a bright light that was shining on our scene and an old rusty pickup truck sat parked on the non-busy highway.
the old horn honked sounding more like a sailor's boat than a car horn. the sound pierced the silence.
Before I could regret what I wanted to do, I started sprinting towards the car. I ripped the door open and hopped in yelling.
"Drive!" my voice cracked.
Even from the inside of the car, I heard the wheels burn some rubber, and saw the huge McDonald's sign and the dark silhouette of Troy disappear in the distance. The shock of Troy being so vulnerable after all his arrogance and him being always vain it just paralyzed me.
Melony put her arm around me. I looked into the reality scene of Tucker concentrating on driving. But Tucker looked different and his eye liner was gone, same with his black nail polish. His hair was wasn't strait it was a bit curly, and since it wasn't brushed it looked normal. Under the make up, Tucker seemed so hidden and mysterious. But now he seemed like the average boy, that was attractive. Of course I didn't think of him in that way.
"Don't mind Baits," Mel interrupted me. "You my very good friend, have a lot of explaining to do." And when she smiled, I knew this was going to be a long ride.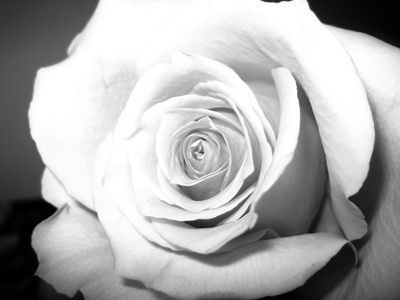 © Kimberly C., Houston, TX