I'll Love You Forever!
October 31, 2009
Dear, Dear Diary,

It's been a long time since I have written and I'm very sorry for that. So to get you caught up I've once again fallen for him. I know it's probably one of the stupidest things I've done. I don't know why but I can control myself from falling anymore. I know, I know don't fall unless he's willing to catch you. For some reason I getting the feeling I like the pain falling causes me, because if I didn't then why do I keep going back to him when I know he's not going to catch me?
Is it the way he looks at me with his beautiful green eyes, the way his gorgeous brown hair falls in is face when he looks down at me, or is it his smile? And why, why do I keep going back to him? Is it the butterflies I get when ever I see him, the way he laughs at ever joke I tell, or is it the fact the he know just what to say and when to say it? Or maybe the way I blush when someone says his name? Or the way he get jealous when ever I start talking about another guy.Like I said or is it because I like the pain and the only reason I go back to him is because I know for sure he'll hurt me, again.
Even though all the pain he's caused me I can't let him go. And I'm one hundred percent sure that I'm totally and completely in love with him. And something has to change because I can't image my life with out him and I can't take all the pain like I did the last time. Maybe we can work it out this time, so that both of us ca t be happy.
I feel like we'll be better this time. But if we aren't and I get hurt again then shams on me for letting him have the upper and causing me so much pain. If it does happen again I will be the stupidest person a live and then I'll know for sure that I live for him to cause me pain.
I never knew love could hurt this much. But I know now that I have and always will love Jack Price. Forever and always.






Love always bestfriend, Dear Dairy,



The Undead Love.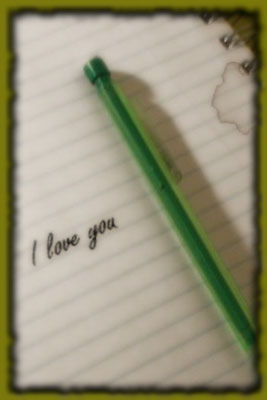 © Rebecca B., Marietta, GA