Unexpected Love
October 1, 2009
One fine day, about 50 years ago, Colin Turvey, a young sailor in the Canadian Navy, was walking around on the main deck of the destroyer ship to which he had been assigned. Colin looked out over the ocean. He would be glad when this trip was over. He was quite worn out.
"Don't look so down Colin." Said a voice from behind. The voice belonged to Dave McAllister, Colin's best friend at the time. "Hey what do you say we go out with a couple of girls tonight? It would be a blast."
'I'm not so sure" Colin replied
"Oh come on!" Dave was persistent. "Think about it. The drive in with just you and that French girl you've been writing to. What's her name? Mousy or something like that?"
Colin sighed heavily
"Maisy. Her name is Maisy" Said Colin
"Oh! Well all I know is you have been writing to her at every port" Colin knew that he would never win this argument and so he agreed on one condition only.
"Dave, doesn't your girl work at the telephone company?"
"Yeah" replied Dave "So what?"
"Well…" said Colin thoughtfully. "She must know a lot of other girls. Get her to set me up with a blind date. Maisy and I don't talk as much as we used to. It would feel awkward."
So the evening at the Drive in and dinner was all set!

On the same day a beautiful young girl named Rose Ehler was having a long and hard day at work. She finally got back to her house and her roommate, Anna, who usually wasn't home until later, was standing in the living room holding Rose's dresses.
"You should wear the blue dress," said Anna
Rose was confused and naturally she asked where they would be going. When Rose heard that she was scheduled for a blind date to the drive in and dinner she was frustrated. She couldn't believe that Anna had set her up with a blind date and not even consult her about it.
"I'm not going on any blind date said Rose"
"Come on .I cant go by myself with two handsome men."
"How handsome is he?" Asked Rose
Finally Rose consented and soon enough two handsome young men were knocking at the door.
"Hello" said Colin. "Oh no" thought Rose. "He is British! I cannot believe Anna set me up with a British man. She knows I think their snobs."

For Colin the evening was like heaven. It was love at first sight. For Rose on the other hand the evening was purely torture.
Maybe Colin wasn't as snobby as she thought he would be… but he was still British! At the end of the evening Colin asked Rose if she would go out with him again. When Rose said she wasn't sure Colin knew he would have to be persistent. The next day, and many more days after that, Colin was on Rose's doorstep with a dozen roses. Rose Ehler began to enjoy the company of the Colin and eventually she fell in love with him. She somehow knew that she would one day become Mrs. Rose Turvey. Rose Turvey now has over 20 grandchildren and has been happily married for 50 years.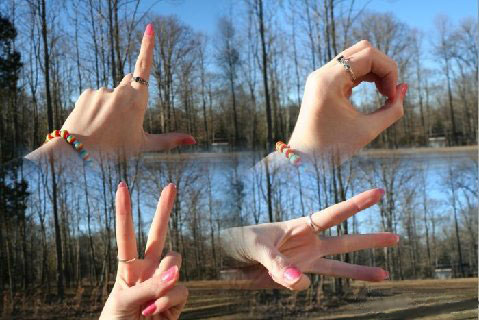 © Kayla D., Croydon, IN