Modern-Day Antigone Part 8
September 30, 2009
The doctors worked on Wes tirelessly. He was dying quickly; a few jabs to the head had caused brain damage. The ambulance driver had been waiting for Natalie to arrive, she was the only person who knew about this boy and could identify him. He had watched her get pulled over but thought she would be sent on her way under the circumstances. He phoned the police station.

"Are you keeping a girl named Natalie?"

"Yes sir."

"We need her to identify a body at the Breckenridge Medical Center."

"I'll drive her there myself."

The police guard walked back to Natalie's cell and unlocked it.

"Come on."

"Where are we going?"

"The Breckenridge Medical Center needs you to identify a body."
Natalie could identify the body from the jail; it was Wes. But she wanted to see him so she followed the cop outside. She felt like her heart was beating a million times a minute as they pulled into the hospital parking lot and rode the elevator to the third floor and then finally walked into room 305. Tears flooded her eyes as she saw Wes. She ran over to his bedside and stroked his head. His eyes opened just enough to see it was Natalie and he held out his hand for her. She made no hesitation to grab it.
"Chris and his gang, they're the ones who did this to me."
"Wes, what about the drugs in your backpack? I thought you quit!"
"What? I did, Chris must have planted them in there; he was high."
"I trust you." Natalie let her fingers slide over his hand and over his arm.
"I love you." Wes used all his energy to flash a brilliant smile at her.
"I love you too." She smiled back, tears running down her face.

The doctors called Wes' parents who rushed up to the hospital just in time to watch their son drift off into a permanent sleep. Word had spread fast through Hickory Knoll. Wes' mom had called Chris' mom who had told the entire neighborhood including Chris. Chris was overwhelmed. He never meant this to happen, he just mean to rough Wes up a bit; not to kill him. "I killed my best friend," he thought. He called Bigram.

"Bigram, I need advice. Our gang beat up Wes and he died. I planted drugs in his backpack and Natalie went to jail for it. I know Wes told her it was me. What do I do?"

"Wow, kid. You really got yourself into some trouble. My advice is to find Natalie. She can't live, Chris. She'll ruin you. Find her, kill her, and then get on a flight to Colombia."

Chris hung up. He grabbed the gun he thought he'd never use from inside his dresser, jumped in his Mustang and drove to the hospital. He saw the police car and figured Natalie would be inside. He sent her a text message.

"Nat, come outside."

Her phone vibrated.

"Coming."

She didn't know why, but Natalie felt compelled to go see Chris. She wanted an explanation, a confession, anything.

"Natalie, how are you?" Chris' voice was smooth, calm.

"Hi Chris." She felt no need to answer his question. Obviously she wasn't good.

"I got something for you, close your eyes," Chris ordered.

Natalie did as she was told and Chris shakily took the gun out of his jacket. He pulled the trigger, whispered "I'm sorry," and drove off to the airport.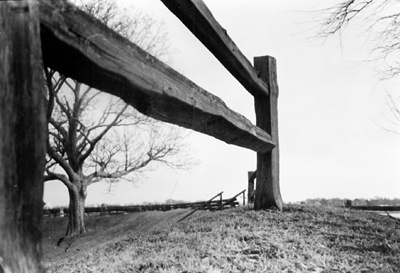 © Jessica H., Marblehead, MA