Taste Of Your Kiss
August 13, 2009
The taste of your kiss. Now there is something that I will remember. The sweet embracing of our tongues and the caresses of your hands. Or was it the way you smiled at me and pressed your head against mine. And how even though I was looking down I still knew you were staring at me. With your hand gently placed on my leg. My favorite was the time I laid my head on your chest and you just laughed saying how there were no stars out. There could have been a thousand stars out and you were the only thing I wanted to stare at. You laughed again and I felt the chuckle from your chest

"Now it's not romantic at all."

What you didn't get was that it was. It was perfect. I had the sound of your heartbeat in my ear. The taste of your kiss lingering on my lips. Your hands wrapped around me and your smile to gaze at for as long as I would want. Or the curls on your hair that went in all types of directions. Your bright blue eyes shinning.

You know the eyes that are just like his. Or the hands that are probably just the same size as yours that hold me in ways you never dared. The curls on his head flare out to the sides. They are different than yours. His kiss is different to. It doesn't taste like a golden afternoon. Although don't get me wrong it does taste so very nice. Like wonton soup. You know how you always wanted me to try it. You were convinced that my first date would be with you so you could force feed me it. Even though I would try anything you wanted me too. I wouldn't do the same for him. Although that doesn't matter to much does it?

We could have made it last. If you would keep kissing the way you used to. If the blame wasn't always on me. If you would hold me in those big farmer boy arms like you did in the beginning. But you stopped. You insisted that it was me. You didn't know if I wanted to or not. Could you not see the eagerness in my eyes. I could taste that kiss for days on end. And the flavor would never bore. His does. Did you know that? His kiss does not have a flavor but it does not matter because he kisses me. He stops me mid conversations so that he could wrap his arms around me and kiss me. Or push me down on his bed and stare like you never did. Stare and kiss.
But still I'll always miss your taste. You know, the one of your kiss.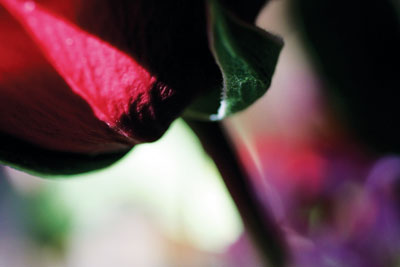 © Monica L., St. George, UT