The Crossing
April 26, 2009
I took the usual path, through the park, past the dogwood trees and down the small winding trail that takes you over the lazy river. It was a beautiful autumn day, the leaves where fiery red and glowing yellow, any day they'd be falling to the ground and my third summer without him would be gone. I slowed my pace as I approached the bridge, what memories came flooding back as I stepped lightly into the middle of the crossing. This is the very spot we met, both on their way to great things, and just happened to take a detour through the park, past the trees, and over the bridge.

Samuel was just a boy then, young and excited, still a child, I was 16, same as Samuel, yet my childhood was gone by then, when for Samuel, it had just started. Bitter and worn, after my mother's death, I didn't care about anyone, or anything, and on that first summer day that I bumped into Samuel, on this small bridge, I was feeling no different, that is until he smiled. He apologized for running into me, mumbling something about not seeing me and being in a hurry, then took a step to walk away but stopped. He turned slowly and asked for my name,

"Lucy" I replied, and from that day on, my life was changed. Samuel brought beauty back into the world, beauty that was so harshly taken when my mother passed.
As the summer wore on our lives grew together, slowly intertwining through lazy days on the beach and quiet nights on the river. Samuel loved me like my father didn't and my mother could no longer, the initial pain that began with my mother's death had softened in Samuels presence, the impossible memory of loss faded to be replaced with the sweet voice and gentle face of Samuel.
I looked down into the quiet river beneath the haven bridge I was standing upon. I smiled, and laughed remembering the day that Samuel borrowed his Uncle's little rowboat, planning to take me for a peaceful ride and ending in a picnic on a bank a little down the way. We got about halfway down the river when the unsteady boat tipped dumping us both in the water, Samuel always had the sweetest smile, his face flashed through my mind as I remembered how he pulled me up on the shore, both of us feeling as though are ribs would breaking from laughing so hard.
The light was fading through the trees, the sunset was always so beautiful from here, I realized how cold I was, but I didn't think to leave, not when Samuel's memory was living so freshly inside me. He was my light and my shadow, I had someone to depend on and someone to depend on me, my euphoria was never-ending when Samuel announced he was going to stay at his Uncle's cottage and finish high school with me. Instead of going back to his loving home and unbroken family, he chose to stay,
"Because I love you," he whispered quietly in my ear, the night he met me on the bridge to tell me of his plan, "I could never live without my love."
I rest my hands on the smooth wooden rail, and turned my eyes to the darkening sky, it seemed a million years ago that Samuel and I met here, under God's pallet, watching the last of the sunset, breathing in the evening air. We had just come from the Fall Festival Dance at school, we were so young but we knew we had what all the old movies had, we had love.
In definition, love is perfect and in those old movies nothing ever went wrong, love never wavered, love was never lost. I only wish reality was as pleasant. Samuel and I fought; quick banter could turn to raging emotions, and thunderous battles. But somehow we always found our way back, each on our on side of the bridge, meeting in middle, with sorrow and regret, ridding the past of our hurtful words and damaging cries.
What memories, books could be filled with all the accounts of the past, when Samuel was alive. The way he could make me smile, the way he comforted me through my fathers death, the way he made my days special, and my life meaningful. Though nothing could top that one summer day, when he asked me to meet him at the bridge. I was expecting a picnic or a day in the park; never did I expect to find him resting on one knee, with a little silver ring in his hand.
Sometimes I wish I could stop, rewind and slow down those moments, replay them over and over in head, having the ability to feel how I felt that very moment when Samuel and I were the only people left in the world. If only that happiness could have lived on, but Samuel knew the day was coming that he'd receive the letter, the draft letter.
"It's my duty, my country is asking me to defend them, I have no choice but to serve the country that has for so long served me." I remember the tears that fell, as he said his goodbye, standing in the very spot we met.
Never before had I thought much of our future, I seemed to always know that it would include Samuel, there wasn't any other choice, even if there was we both know we would chose to be together. But that evening when we parted I had a sudden look at the future without him, and no matter how hard I tried to push that path out of my mind, it always found its way back in. The countless letters I received all signed with love and hope kept me holding on, I was living only for those weekly letters that proved Samuel still loved me; he was still keeping his promise of coming home.
The stars were out now, shining brightly down upon the water, reflecting in my eyes. I sighed quietly, trying to hold back the emotions welling up inside of me.
The flag came in a brown package, stamped officially, proving its authenticity, yet it meant nothing. Samuel was coming home the next day, and it couldn't be true, yet the neighbors dropped by to pay respects, stranger's baked meals and brought them over, then Samuels parents arrived at my door to help with the funeral plans.
The pain came slowly then, one bit at a time, as the realization of his death settled over me, but now it was faster and realer than before. For years I had held it in, but now I let the tears fall, I let sobs shake my body as I mourned for my mother, cried angry tears for my drunken father, and remembered the love I lost.. But maybe today it wasn't lost, Samuel was gone but maybe his love still lives. I turned to the unknown end of the bridge, walking slowly onto land as a whisper of the wind brushed my face and swirled off into the night.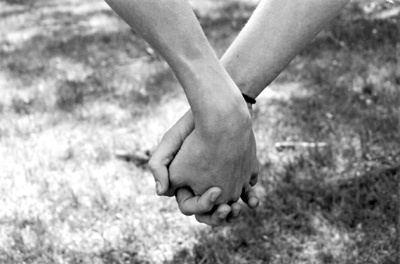 © Alexa T., Pompton Plains, NJ