He loves me, he loves me not
August 11, 2009
I shifted in and out of consciousness as you lightly played with my fingers, listening to the whispers of insomnia creep into the actualities of how you truly made me feel; afraid. You expanded throughout my entire body like a form of cancer, an oblivion that I was only defending myself from, but I let you become that cut on the roof of my mouth and the only way I could have completely let you go was
to barricade myself from licking it;
but I just couldn't.

I could see your grin, but i couldn't see behind it. I couldn't see what you were planning; the schemes that you always dragged me into. You wanted to destroy something beautiful; so I let you pour narcotics into my veins and conceal them with your cold sweat. You reflected my life through shattered glass.

Every characteristic feature about me somehow connects back to you, and being the center of your world, I only cared to complete your inner circle, to misplace your indecency so you could own nothing short of euphoria. I put myself out on the line, just so you could feel whole.
I would have once tagged that as a verity of love, but I could only stay uniform on your pedestal for so long.

The captured kodak moments where our laughter is actually in-sync or the ache to just lean over and embrace your lips is drowning me in a portal of never after; are very few. I don't know how much longer I can pretend to be okay, when I'm really pulling petals from an already wilted daisy; he loves me, he loves me not.

and if i told you this; all of it, was killing me, would you stop?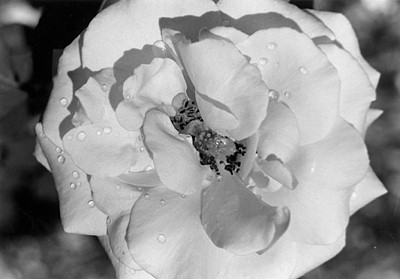 © Kristin O., Quincy, MA