Seashell
August 2, 2009
I sat on my bed, contemplating crawling under the covers and never coming out. The sheets were a pink silk, pretty and simple, unlike how I felt. I stared at the pale purple walls and the gold trim on the edges, only noticing the mistakes where the stencil had slipped. A few weeks ago I would have appreciated the way the gold paint swerved in and around itself, forming a delicate pattern, but now my eyes didn't register them. The sun cast squares of sunlight on the walls, contrasting with the paint, but all I saw were the shadows that they made.

I was tired of crying and glared, puffy-eyed, at the empty boxes strewn across the carpeted floor. I couldn't remember the last time my eyes had been dry, let alone the last time I had gotten out of this bed. I heard a soft knock at the door, but I ignored it. The last face-to-face contact I had was during the funeral, and I didn't even care. It was probably just my mom asking if I wanted to eat dinner. "No," I would say firmly. "Go away." It was our routine, and after waiting for a minute or two she would patter back down the stairs. I knew I was breaking her heart, but I couldn't bring myself to eat anything. There was no room in my body for anything except sadness.

Today was one of my worse days. I heard mom walk back down the stairs without hesitation, too exhausted to wait for an answer that she already knew. Knowing that nobody would bother me for a while, I could let the black hole swallow me up like a lion over a fresh carcass.


Slipping under the covers, I slid deep into a place where no light could break through and no flowers could grow. Here, no happiness waited to squeeze its way through the thick walls of depression to make me feel guilty. There wasn't any room in my head for happiness, now that he was gone. I closed my eyes, almost ready to let the lion devour me. Finally, I waved the imaginary white flag and disappeared.



"Howdy," he said playfully, walking up behind me, ready to go. I smiled at him, taking in his face. He wasn't your average American boy, clean-cut and simple, but like a modern-day caveman. It suited him well. He suited me well. "Let's go."

We walked slowly to the beach, the sky gray from the warm afternoon rain. Our hands intertwined like vines crawling up the side of a house, but we were different. Our love wouldn't pass off like vines would in the winter; it would stay alive through the ice storms and frosty mornings. We strolled down the beach silently, not needing words; they would ruin the peacefulness of the night. My eyes scanned the ground cautiously, trying to adjust to the darkness. His skin, tanned from days spent on the beach, blended in with the deep sky, his tangled, sun-bleached hair contrasting with it. Perfect.

We sat down on the rocks, our favorite spot, and faced the water. I looked at his eyes, the color of seaweed floating gracefully in the blandness of the blue ocean. Most people stay away from seaweed, but that's because they don't know what is beneath it. I do. I looked away and grabbed a handful of sand, letting it slip through my fingers. Not like our love, I thought. Our love will never slip away.

"Here, I got- I mean found you something," he said, reaching awkwardly into his pocket. He pulled out a seashell, pinkish tan with brown spots dotted carelessly across it, like a painter had lost control of their brush. It was errant, but beautiful. Just like us.

"You can hear the ocean if you press your ear to it. Whenever you see this and listen, you can remember our times spent on this beach." I pressed it up to my ear for effect, not bothering to listen, seeing as the real thing was a few steps away. I started to laugh. "Or I can remember the gift shop, since that's where you got it!" I giggled. He shrugged, smiling. "At least it will last," he said. "It will last," I repeated in a whisper.


I tried to force open my eyes and sat up quickly. Crap, crap, crap! Mom is going to kill me! I stayed out all night, slept on a beach with him. What is she going to think?! I wonder if she's called the police-

A thousand pessimistic thoughts ran through my mind, imagining the worst punishments possible. My eyes opened and I glanced around the room, expecting to see the waves hitting the shore and the sun peeking through the clouds. Reality hit me like an avalanche; he was dead.

An image of him poised with a knife in his hand, ready to stop his own racing heartbeat ran through my head for the thousandth time. I couldn't take it.


I crawled back under the covers, waiting for the lion to finish me off.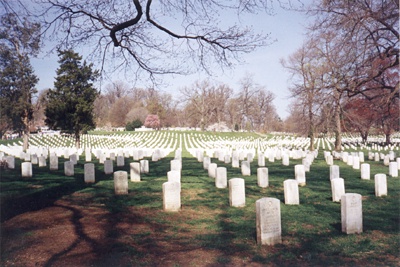 © Steve A., New Port Richey, FL