When there was just you and me
June 14, 2009
There was that time. That time when I could feel your breath skim across my face and I knew you were just as content to stay there as me.
In those few classes we would stare at each other and the room would suddenly fade from around us. Your smile would send my heart fluttering higher and higher than ever before.
Blackness. The world surrounding my vision and my heart, but with few pinpoints of light keeping me from plunging into the endless depths. To the point where a person can become consumed.
So is it wrong for me to mourn the seperating of our time? I think not. For you were the one thing that made me feel my existince feel alright.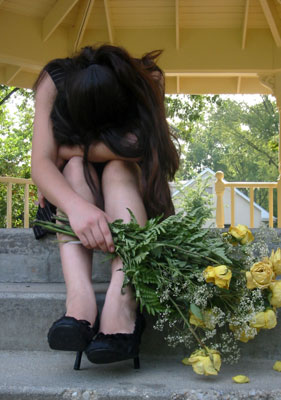 © Martha V., Morton Grove, IL