The Perfect Prom
May 13, 2009
I plugged in my curling iron and opened my make-up case. I took one last look and asked myself 'is this really me?' I only had an hour left before my crush and my best friend got there to pick me up for our junior Prom.

I stood there wondering to myself how I got asked to prom considering I was never popular.

" Macy," I heard my aunt call, " Are you okay?"


What was I going to tell her?

" Yeah!" I called back trying to make myself sound believable.


The truth was I was scared half to death. I mean come on it was my very first Prom of course I would be scared. Nick was my best friend and if I told him how I felt about him then things would be weird between us.

" Okay I will be downstairs if you need anything!" She called back.

Part of me wanted to tell him about my feelings for him and the other part just wanted to keep them hidden like a worm in the dirt.

" Come on Macy pull yourself together!" I told myself.

I finally started to pull myself together when I was ready for my pin up. I did all my make-up with orange eye shadow and pink sparkles since those were the colors of my dress.

" Aunt Stephanie," I called out the door, " Can you come help me with my dress?"


I heard her run up the steps then knock on the door. She took one look and her eyes started to water like a new pool being filled for the very first time.

" My baby is growing up!"

" Aunt Stephy I'm only a junior and I'm going to be late if I don't get my dress on." I replied.

" Right!" She said getting back on track.

My dress was floor length and puffy. It was orange with splashes of hot pink.

" You know you've made a lot of progress since your mom died in that car accident. Just wish we knew that drunk driver he would've regretted it. Why didn't you move to California with your dad so you could go to the same school he teaches at?" She said.

" Because I wanted to stay here with my friends and family." I replied.

" There you go," She said, " You look like princess!"

She walked out of the bathroom and back downstairs. I walked out of the bathroom and went down to my room. I walked in and waited until Nick got there. I walked over to my mirror and my twin sister, Lacie, ran in from her room yelling with her dress in her hand.

" Sure come in I don't care!" I said

" Shut up! I can't believe that you took my date." She replied

" Whatever you knew he asked me first besides he doesn't like you like that!"

" Yeah right you knew I liked him! Anyways have fun at Prom Because I know I will!" She Said giving me a dirty look and walking out.

" Macy," My aunt yelled, " Nick is here!"

"Coming!" I yelled back.

" Don't let your feelings over power you!" I told myself before I walked out.

" Just do it!" I yelled inside my head.

I got to the bottom of the stairs and Nick smiled.

" You look amazing!" He said

" Thanks you look really good, too!" I replied.

" Picture time!" My uncle Steve said.

After we got picture and everything else taken car of we got to go to Prom. We got out to Nicks new Mustang he got for his 17th birthday and drove to Prom. We got there and I was suddenly excited. We were in line when I told him how I felt and he told me he felt the same way and that is when we got together as a couple. We finally got through line and then we got out to the dance floor and started dancing with our friends as a couple. Our first song was " Forever And Always" by Taylor Swift. The dance went on until 10:30pm and I promised myself that I would never forget this Prom. One because it was when Nick and I actually became a couple and two, because he made our Junior Prom the best night of my life.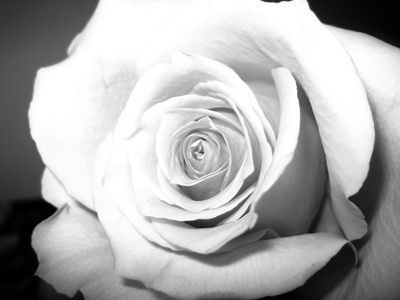 © Kimberly C., Houston, TX