Pity
May 12, 2009
"How could you!"
It's not a question it's...something else, an accusation, a statement perhaps but not a question. Questions have answers and there is no answer to this question. If there were an answer it would never be good enough.
"I'm sorry." She stumbles over the words.
That's not good enough earthier.
I turn away and feel a knot wind in my stomach, make its way through my throat and out of my mouth from which words fly out like fire.
"You're a s****!"
I step back satisfied as my friend takes a few steps back as well, as if she's been slapped across this face but that's okay because I feel slapped too. I feel slapped, stabbed, kicked, punched and thrown but also, I feel glad because she feels the same way now.
Her eyes stare daggers into mine. My best friend who has never looked at me with anything other than love. Now they're flashing anger and mine are furious. How could she! How could he?
He is a question. How could he? This I have to think about. A year is a long time, long enough to gain trust, long enough to fall in love.
His eyes, they possessed what I thought was earnest devotion but the past month they've held a concerned look. Now I realize it was pity, for me, for himself and for her.
Pity for me? That's cruel, why should he pity me? He did the deed and I have to pay the toll is that it? I have to suffer the pain of a broken heart as well as the loss of a friend. I don't want his pity.
He can pity himself. Loosing me should be unforgettable. He's going to wake up one day with his soul lying next to his conscience in his bed, right next to her.
He can feel pity for her too. She lost me as well. A trader, I don't question it, I don't ask myself why or how she could do it because there is no reason.
She is still sanding here like a ghost in my life. She's deciding whether to move on to the next life or dwell here forever. I'm not going to dwell. She can try to fight the fact that she is not dead to me but she is going to have to move on and find a new heart to break.
They broke my heart, not individually but together. They both hurt me. I did nothing to them. I'm still standing across from her now waiting for her to go. She needs to turn around, one last stab to go. This seems hard for her but I find this disgusting. How can she find it hard to leave me when she left our friendship in the dust the first time she laid with him month ago?
Her gaze drifts t other ground, to her feet that she is now going t o use to turn he back on me one last time. She turns and is gone forever.
Now I stand here alone, but like her it's time to move on to the next life, new beginnings like spring after a deadly winter and m heart will mend in time.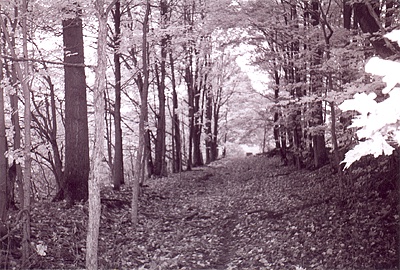 © Casey P., Howard, OH