Friends forever
April 14, 2009
The wind blew quietly through the unfinished wall of the tree house. Lia's dad was always promising to finish it, but so far it was only empty words. She glanced over at her friend, Haley, sitting next to her. Spring break was almost half way over and the sweet feeling of days spent laying around with more yet to come filled the silence between them.

"So Haley, what do you think Zillah is doing right now? Have you heard from her? I tried calling her, but she didn't respond"

"I haven't, maybe her parents surprised her with a trip.She's been saying how she wants to go back to Georgia."


" I've been missing you guys so much, because I have only gotten to see you once over spring break. I mean, you guys are my best friends!" Lia said, looking of into the distance through the empty wall. A smile drifted across her face as she remembered all the fun they had had together over the school year so far.

"I don't know if I've ever told you this, Lia, but, I just feel so amazingly happy to have friends like you guys. I say a prayer of thanks every day to have found so many people that I just fit so well with. I mean, really, we just mesh so perfectly, its like its meant to be or something. Last year, I wanted so bad to be part of a tight group of friends, you know, the ones who are so comfortable with each other. But I always felt Like I was on the outside."

" Yeah, I know what you mean. There are some times when you just try and try to fit in, but you never seem to be close enough. You never quite fit. I've totally been there."

" I know. And you guys are so perfect, I've finally found the group of people where I fit just right. I feel like we all have our roles and our personalities are different, but the same. I think of you guys as sisters. If anything ever happened to one of you, I'd like, crawl in a hole somewhere and never come out." As Haley said this, Lia thought she saw a ghost of a tear in the corner of her eye. But then she blinked and it was gone, as though she'd only Imagined it.

" Wow, that was deep." Haley said, coming out of her revelry.

"Yeah, it was" and Lia was amazingly happy she'd been the one Haley was comfortable enough to share with.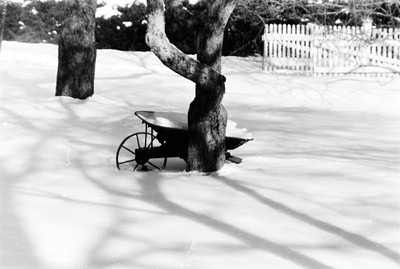 © Steve S.,Marblehead, MA