Worst Month
April 27, 2018
Alex was running away from Cassie and I had no idea why. I tried to ask them what happened but Alex said she didn't want to get into it, and that Cassie was overreacting. I was a little dumbfounded and didn't know what was going on. The only thing that I understood was that they weren't friends anymore. That was the start of the "tragic" break up.
Next was when I shut Cassie out. Cassie is drop dead gorgeous she always has been and she has the perfect body type. The only problem was she didn't like the fact that I was curvy and short while she was skinny and tall. Everyday it was always something different. Commenting about my height, curves, and even one time my house.
The day that really made my views on Cassie change was when we had to go see Jake's baseball game. The day started off sunny and warm. I finally got to Cassie's house and was excited, it was our first sleepover, "Would you like to go to the park? I hear that there is baseball games going on!" she gleamed. I should have said no because I knew we were going to see Jake, her biggest crush.
We got there and the weather started to turn for the worse and I was in shorts and a tank top, "Cassie we can't stay long otherwise I'm going to freeze to death."
"Just for a little bit I promise" she replied. Let me tell you that's not what happened she spent 2 hours drooling over him while I sat digging in the dirt. And guess what. It started pouring down rain.
"We have to go Cass other wise I am going to die of hypothermia," I yelled.
She replied, "Oh you'll be fine!" and by that time, I was done. I left and started walking back to her house in the cold rain.
"You don't even know the way back to my house," she yelled. Little did she know I had a bad feeling about going to the park so I counted the steps on the way here. I ended up back at her house called my mom who came and got me. After that I haven't said many words to her.
When Alex broke up with me it was a lot less dramatic. I am going to put it in short terms. She started isolating me out and not talking to me which felt awful. I didn't learn until later that she didn't like me anymore because I was "too" confident. Which didn't make sense because she had everything a guy wanted, the hair, makeup, lips, butt, everything.
The next day we didn't talk to each other, sit at the same table or, anything. Although, the first day seemed horrible the next few seemed to get lighter.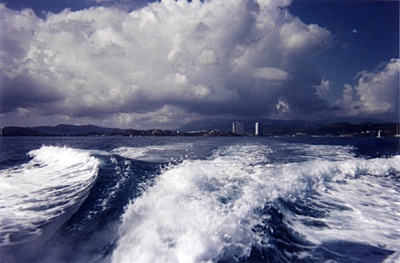 © Jenn T., Dover, NH