His last words
April 16, 2018
At that moment he knew what his final words would be. He had been fighting for his life for the past week but the evil that is time had finally caught up to him. As he lay in the hospital bed with friends and family surrounding him, he knew he was dying and his final words would be a summary of his life. The words came out quietly but meaningful… "I love you all." The last breath he would ever take escaped his lips and a heart shattering sound broke through the quiet room. BEEEEP. Nurses came rushing in, but it was too late, he was dead.
I imagined as he laid there dead and cold that somewhere in that lifeless body he was alive screaming at me to come and help him, but even my heart knew that wasn't true. It had only been one week ago that he was a healthy as a horse, but later that evening we got a call that he had gotten a heart attack on the way home from work. This resulted in a head on collision. To make it worse he wasn't wearing a seatbelt. His head slammed into the window and his skull shattered.
I stood there by his bedside all week just waiting for the doctors to rush in and tell me he was gone, but as I stood there now I was thinking about his last words. How it gave me a warm feeling inside that he was still there with me, somewhere.
I looked around the room at my friends and family. Tears running down their faces. They did the best they could to keep him alive. After 3 procedures on reconstructing his skull there was nothing more the doctors could do. He was to never get on his feet again and would likely die in that bed. Every night as I left the hospital I hoped that my father would see the sunrise the next morning. But that fateful day came, and as he left us to join the heavens I remember hearing a voice over the loud beeping and the crying of my family members. "I will always be with you," As I look back upon this Monumental moment I realized that these words were his actual last words. That he would always be with me, that he would be there for me forever in my heart.
My mom offered me a ride home, but I declined. As I walked the lonely streets of depression towards home those words kept ringing in my ears "I will always be with you."
I laid down in bed for a long rest and closed my eyes trying to convince myself this didn't happen. That when I walked down stairs the next morning my father would be there drinking espresso and reading the newspaper. But I knew he was gone.
A year past after my father died and I realized that I needed to let go to move on, so as I spread the ashes of my father into the forest I truly believed that no matter where he is that he will always be with me deep down in my heart.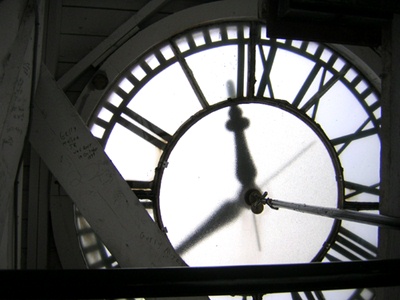 © Tatyana Z., Norwood, MA