Friday Evening
April 10, 2009
I still remember that Friday evening, returning from debate practice rounds. We both walked, side by side, maybe just four inches in between us. Hypothetically speaking, you could have swiveled around and rushed away to the sanctuary of your car, leaving me lonesome walking down the dull hallways of our high school. Instead, you chose to stroll with me silently as we gazed at the lazy rain outside. The clouds closed in rapidly blinding us from the small shine of sunlight we had. The water speed of the rain increased bombing the ground as if a nuclear war was occurring. All the while, old SUVs, graffitied trucks, and other vehicles, whizzed past us, as I waited for my parents. Quietly you began the era of an awkward conversation. Atleast, it seemed like it lasted for an era.
"It's raining, huh?"
I chuckled and said, "Well, I do see rain droplets and a whole lot of puddles, so yes, I do believe it's raining."
"Hmm," you said uncomfortably positioning yourself. "I'm a bit cold. My sweater doesn't seem to keep me too warm."
"Oh, I see. I am sorry. You can leave if you want. You don't have to wait." I had no idea on what to say to you. I mean it was Friday, which usually meant I was extremely exhausted. Every Friday and Saturday, I normally just relax and finish school homework.
"Oh no, it's fine. I can wait," You replied lethargically while gazing on the raindrops splattering onto the ground. "So, you ready for tomorrow?"

Most people would think that tomorrow is a dance, party, date, or something fun at the first hearing of that question. However, in my case, it was one of the worst nightmares of my dreams- a debate tournament. Having prepared in the minimal amount this year, I knew that you and I would definitely be unsuccessful. I just couldn't contemplate why you seemed so wound up and thrilled, when we were barely close to being ready. I could foresee that we were simply going to embarrass ourselves in front of several judges, and bring our school's reputation plummeting down. "I don't know. I mean seriously, I don' even know like half the evidence. It's okay, I guess we'll just go and have fun." I responded indolently. It was quiet. A quiet evening. Most students had left the campus and finally, my parents arrived. As if it was a taxi, I knocked on the window and the trunk opened in time for me to trash my belongings into it.

As I got into the car, you tapped on my shoulder and said, "My friend, have faith in yourself. That's all we need. Faith and belief. Enjoy." A wink flashed on your face forcing the two sides of your mouth to curve upwards. Smirking back at you, I slid into the warm car. We'll see what is in store for us tomorrow.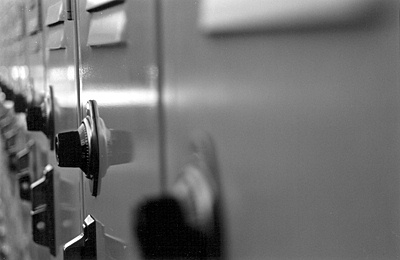 © Cassandra Z., Sunnyvale, CA