Uptown
March 23, 2018
It was after a high school game the #7 recruit Julius Bailey came off of a hot 37 point game. Everyone had been asking where he was committing to. He narrowed it down to a few colleges. He had 3 in mind. Kentucky, Oregon, and UCLA. The day had come he had his family by his side and he picked up the hat. He committed to the University of Kentucky. The internet blew up everyone supported his decision.
5 Months Later…
Julius and his team won the championship game on a 32-0 record.It was now the offseason and he had to work 10x harder than ever because he needed to perform at Kentucky. He was getting a lot of fame especially because he was on every basketball channel on YouTube. He had 3.4 million followers on Instagram and 2.1 million on Twitter. Julius was living the good life and he had a phenomenal life ahead of him.
10 Months Later…
It was the finals of the NCAA tournament and Julius had 32,12, and 11.He had the ball with 8 seconds left the game tied it hit 3 seconds he took a dribble pulled up and then the shot went in. No time left everybody cheering but… Julius was down grabbing his knee and he everyone was in shock they won the tournament but Julius was carried to the locker room. He went to the hospital and the results were he tore his ACL and it wasn't able to be fixed his basketball career was over. He was devastated.
4 Years later
Julius was sitting on his porch when he got a call from Uptown High School. The Principal was on the phone Mr.Wellington. He told Julius "I got a job for you I think you might be interested." Julius thought for a second. He replied, "mmmm I'll think about it." Wellington was a little sad but He said: "ok just let me know when." The call ended. Julius pondered the whole day. He came to a conclusion and he went up to Uptown in time for practice. There were 7 kids out only. Julius about had a heart attack. He took a look at the kids they all didn't look like ballplayers except one. Julius asked, "Hey kid what's your name." The kid responded "Kevin Mourning." "Are you related to Alonzo Mourning by chance are you." "Actually I am he's my third cousin."
3 Days Later...
Alright, people, we are gonna see who's the best player on this team. This whole practice is going to be a one versus one tournament. The first game was Kevin vs Julio. Kevin won 11 in 0. Kevin moved on and played the winner of the second game. He played and won 11 to 0 again. He went to the finals. He won 21 to 0. The kid played like anything I've never seen before. Julius thought. He ended the practice and went home. He pondered once again trying to make a starting lineup. It was between Kevin and Julio but then he remembered Kevin smoked him 11 to zip. So it was decided Kevin was starting.
2 Weeks later…
It was the season opener and it was against the school rivals downtown. It was packed Julius almost shed a tear it reminded him so much when he played in high school. The thought came to him though. Why are all these people here? Julius took a long look around and there was a lot of signs and cutouts for Kevin. Julius filled with excitement. This is gonna be a fun ass game. The very first play of the game Kevin dribbled the ball upcourt and pulled up from NBA range the ball hit nothing but net.He kept shooting and the score kept going up and up, then before Julius knew it the score was 28 to 0. Kevin finished the game with 47 points 8 rebounds 16 steals and 14 assists.
30 Games Later…
It was before the championship game. Julius talked to his team. "Listen, guys, not everyone will play tonight, this is the most important game of the season and also I know all of you are nervous because I've been here before." They got on the court and the game then began. Off the gate the game was really intense Kevin was hitting shots but the team wasn't playing defense very well. "If they score again I'm calling timeout," Julius said. They stole the ball and the opposing team scored again. Julius then called timeout. They all came to the bench and Julius started hyping everyone up. The players went back on the court and they went on a 20-0 run. The game was over and Kevin Had 40 points and the team won by 12. Julius walked out the gym got and his car and started crying. It's been so long since he's felt that type of adrenaline and excitement.
10 years later
Julius had won the state title 10 years in a row and he was the most famous coach in all of America right now. Today Julius pondered like he did 10 years ago. He cried a little and he thought of all his memories of coaching and playing. "It's time to hang it up forever." He made the phone call to Mr.Wellington and let him know the news. "We love you here Julius this will always be your home, goodbye Mr.Wellington, no it's not a goodbye just a see you later."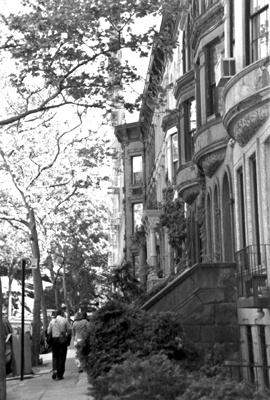 © Sarah M., Phoenix, AZ