He Seemed Nice
March 1, 2018
The first time I was 13.
The boy was about my height, he had an extreme fascination with Star Wars, was exceptionally funny, and he had an unhealthy obsession with these superhero comic books. In school he would make these sarcastic, yet smart remarks so that the teacher would notice him. He also did this cute thing where he flipped his hair back out of his eyes and then crossed his legs over each other giving a somewhat sultry look.
He seemed nice.
He asked me out for the first time on the baseball field. It was a cliche move, but to me it was the sweetest thing someone had ever done for me. He gave me a chocolate bar and his Rutgers sweatshirt as a kind of token of remembrance. I thought it was the beginning of something special. Something that would change me forever. And I was right.
He seemed nice.
Our first date went by very fast. He took me to the movies, and we touched fingers inside the popcorn bowls, while sipping from the same straw. As the movie rolled on we just sat there, my head nuzzled up against his shoulder as I sat in his lap. We didn't talk once.
He seemed nice.
Once the movie was over he turned toward me and place his hands just under my bra line. It took me by surprise. It scared me. I watched as he began to lean in closer and place his hands on my waist. I took my arms and tried to push him away from me. He didn't let go. And so I told him, "Let go." And still he didn't listen. And so I waited.
He could have been . . . nice.
The second time I was 15.
The boy's eyes were luminous and radiant. He wore nicely ironed jeans and a plain crimson T-shirt that draped just below his waistline. He was about my height, tall but not extremely. His smile was more than exceptional. At first glance . . .
He seemed nice.
I immediately fell for him. I found out his number, where he lived, his past relationships, his hobbies.
He seemed nice.
One day he approached me. Word by word we began talking, laughing, loving. He told me stories that lasted for hours. Not about him. About what he saw around him. About his mother who taught him not to believe in himself. About his father who took his own life.
He seemed nice.
Then he told me to meet him for a late night homework session at his house. I sat there with him all night. Then he led me to his room, shutting the door behind him. The second he turned around to face me again I knew something was off. The way his eyes narrowed down in a kind of seductive manner. He reached for wrist and pulled me closer towards him. I watched helplessly as his hand left my wrist and creeped down my waist. Once more I just stood there frozen solid. Then I told him, "Let go." Yet still he didn't stop. And so I waited.
He could have been . . . nice.
The third time I was 16.
It was my 16th birthday actually. And it was this old family friend who was at least a good ten years older than me. A charming man, he was always the one to offer his seat to someone older. I wasn't attracted to him, but I also wasn't opposed to his good nature.
He seemed nice.
Yet still, I was standing at the buffet and he came up behind me. He was right there. I could have turned around and socked him in the face. But I didn't. I let him touch me. I let him play with my belt buckle trying to play it off like to was subconscious. But I'm not a moron. I told him, "Let go." But he pretended not to have heard. And so I waited.
He could have been . . . nice.
I'd like to say that there was no fourth time. Or fifth time. Or any time at all. And I wondered why when I said "let go" no one ever let go. Why when I said no they kept saying yes. Why nobody ever seemed to hear me when I tried to make them hear me. A scary realization: nobody was "nice."
I could shout out statistics all day long. But in the end the numbers don't matter. They might scare us. They might make us recognize what is honestly going on. But why do we need numbers to tell us that this is a problem? It shouldn't even happen once. The percentage rate could be 0.000001% of women are sexually assaulted each year and that would STILL be too many.
We don't deserve to have our bodies taken advantage of. Why? Because they aren't like toys. They are the one thing that we shouldn't have to share with others nonconsensually.
What if we began to fight back. To show that we can't be played around with until we are no longer pretty enough for a guy's liking. What if we stood our ground. For everyone who was ever mistreated by the hands of someone who should know better. What if when we said no and they said yes we didn't just accept that, but we said no again. And again and again. Until they listened. Nobody was "nice." But they could be.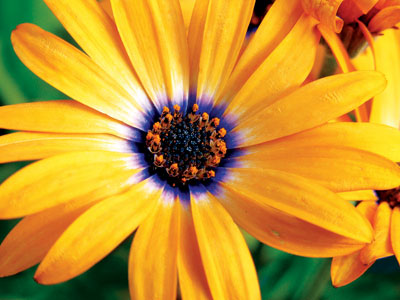 © Vania M., Voorhees, NJ