Teeth
January 27, 2018
Star-gazing might sound as romantic as you think it is, but take into consideration how polluted our skies are, and how yellow the teeth of the girl you'd like to take star-gazing are.
"Gosh, the stars shine so bright tonight," she sighed, smiling back at me.
Yeah, I thought, just as bright as your crummy yellow teeth.
Thankfully, she couldn't hear what was going on inside my head.
It was nighttime, and all was still. The misty lake in front of us barely stirred; baby waves crashed against the shores. The trees above us glistened, full of silver. The skies above us beckoned, the stars shining to us as the tooth girl cuddled up to me for warmth.
Yet the skies were grim, my feet were soaked, my butt was freezing, and that girl beside me had the most god-awful, crookedest yellow teeth that in the past I'd never stopped to notice.
Brush your teeth, y'all. Brush. Your. Teeth.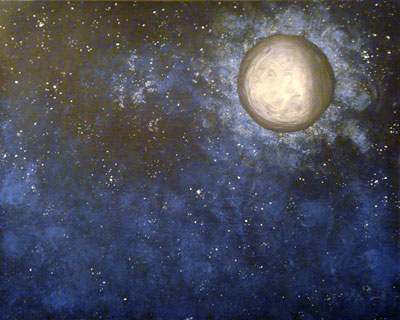 © Allison H., Vancouver, WA